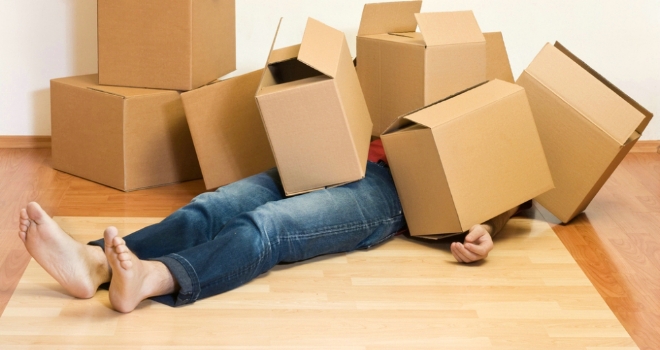 New research undertaken by estate agent lead generation specialists,The ValPal Network, has revealed the average time it takes to move home in the UK.
Previous research on the home moving process only measures from when the property is 'on the market', which is currently approximately 2 months according to Rightmove. The new data takes the seller's consideration period into account, including making the decision to sell and choosing an estate agent, giving a unique insight how long the whole moving process takes from start to finish.
The ValPal Network's data analysis encompasses over 4,100 estate agents that use the instant online valuation tool, and has revealed that over the last year (October 2016 – October 2017) it has taken on average 201 days to move home. This figure has been measured across 54,000 completions, from the point at which someone values their home online to when it appears as sold on the Land Registry.
The research (infographic attached) also shows that it takes on average 58 days from valuation for a vendor to choose an agent and get a property 'on the market', 62 days to sell (according to Rightmove), then around 81 days to arrange the conveyancing and finance (according to MyHomeMove, the UK's largest conveyancer).
Analysis of home sales since 2015 shows that on average it is getting quicker to sell your home. Although figures in 2017 have slowed a little in comparison to the previous year, this could be due to a number of factors, including tentative buyers and sellers caused by looming Brexit and the snap General Election earlier this year. What's more, 2016's impressive figures could have been affected by the rush of buy-to-let investors and second home purchasers looking to acquire property before the April introduction of a 3% stamp duty surcharge.
• 2015; average 278 days
• 2016; average 194 days
Craig Vile, Director at the ValPal Network said, "Our data shows that on average the home moving process is speeding up and becoming more efficient. Advances in technology have definitely played a role here. This is critical information for agents as it shows an all important 'window of opportunity' from the point at which a vendor values their house and shows intent to sell and then chooses an agent.
The ValPal Network is using technology to help estate and letting agents speak to more prospective clients. The offer of an instant online valuation is appealing to the consumer as everyone wants to
know the value of their home. Our tech is all about traffic conversion and the more traffic an agent drives to their valuation tool, the more leads they will generate.
Home movers - particularly millennials - now want to be able to carry out their valuations, property searches or obtain mortgage advice out of traditional working hours. Technology is helping estate agents, mortgage brokers and other property firms to adapt to these changes and provide the modern consumer with the 24/7 service they desire."