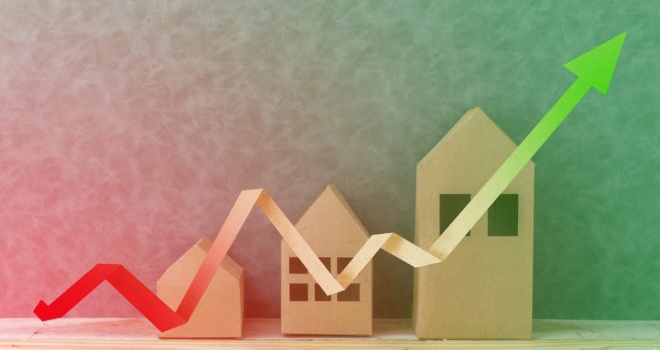 As living with COVID in our midst becomes increasingly routine, what could this mean for property in 2022? From owner-occupiers and renters to investors and second-home buyers, we've rounded up expert opinions on what next year has in store.
House prices are set to continue rising, albeit more slowly (Fabrik Invest)
Rents will rise too, while Build to Rent models flourish (Housing Hand)
Demand for second homes overseas will increase, with an emphasis on space both inside and out (Taylor Wimpey España)
The UK housing market
According to Dale Anderson, MD of Fabrik Invest, UK house prices should continue to rise during 2022, albeit at a more sedate pace than during 2021.
He comments: "Despite the Stamp Duty holiday no longer being a factor, I expect house prices to continue to rise steadily in 2022, as there is still a fundamental shortage of supply in the UK. The shortage of building materials, and shipping restrictions and disruption in relation to those raw materials, is likely to push prices of new builds up, as well."
Fabrik Invest's CEO, Steve Jacob, believes that increased interest from investment funds and institutions will also continue to feed price increases. The entrance of Lloyds Bank into the residential market, with its aim to become the UK's largest landlord within the next five years, is a testament to this trend.
The private rented sector
The shortage of high-quality rental properties is likely to keep pushing rental prices up in 2022, according to Fabrik Invest's Dale Anderson. James Maguire, Head of Sales and Business Development at UK rental guarantor service Housing Hand, agrees.
James says: "Demand continues to outweigh supply in the UK, which means we can reasonably expect that rents will continue to rise. This is also pushing the expansion of Build to Rent models of accommodation. Once seen as more appealing to younger renters, the potential of these kinds of developments for tenants of all ages is becoming more widely appreciated."
With interest rates so low, Maguire believes that large investors will see the UK as a great opportunity to see a greater return on investment in 2022, with many of them setting their sights on the Build to Rent sector and on Purpose Built Student Accommodation (PBSA).
In terms of accommodation providers, Housing Hand has seen an increased demand of late for faster and more secure onboarding of their tenants – a trend which the company anticipates will be important in 2022.
Overseas property in 2022
A perennial favourite with second-home buyers from the UK, Spain is a good yardstick when it comes to an appetite for international property. According to Marc Pritchard, Sales and Marketing Director of Taylor Wimpey España, there's plenty of reason for cautious optimism when it comes to overseas property in 2022.
Mark says: "We are cautiously optimistic about the performance of the Spanish property market in 2022. 2021 is proving to be a very positive year in terms of property sales and we anticipate that this will continue into 2022, with international buyers keen to snap up high-quality new builds."

However, he cautions that there are one or two bumps in the road to watch out for, with the main one being that prices of land, building materials and labour are all rising. That means the cost of building homes in Spain is rising, just as it is in the UK and across Europe.
In terms of what buyers will want from second homes in 2022, Pritchard flags up the importance of open spaces, terraces, communal areas, flexible spaces and light-filled rooms. With COVID still very much present in buyers' minds, the desire for space will play a big role, as will the need to spend time outdoors. Properties close to the beach and/or golf facilities are likely to be highly prized in 2022.