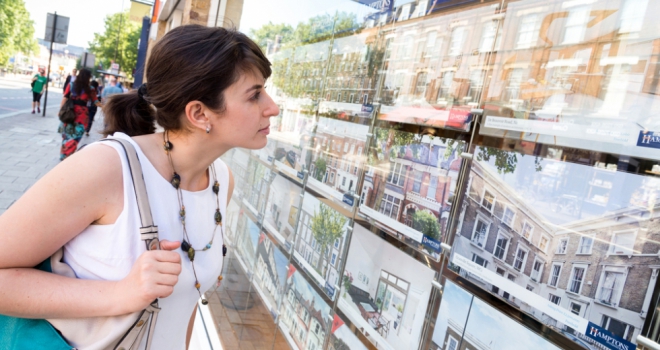 House hunters are feeling a new sense of urgency to find a property ahead of future interest rate hikes, according to the latest market analysis from Chestertons.
In April, cumulative data from the agency's 32 branches registered a 39% uplift in sales enquiries vs April of last year. A driving force behind this market boost, says Chestertons, was the Bank of England's anticipated announcement to raise interest rates on 5 May.
With the Bank of England stating that inflation is likely to rise to around 10%, further interest rate rises are expected. As a result, Chestertons foresees buyer registrations to continue to grow as well; inevitably creating an even more competitive housing market. According to the agency, the volume of new buyers who have registered this year is already at a record ever level.
Cory Askew, Head of Sales, says: "This month's rate rise has had the same immediate effect of the last two rate rises: a surge of new buyers eager to close a deal before rates rise again. Our sales enquiries are up year on year but those buyers are chasing 15% fewer properties on the market. An imbalance that is pushing prices up in most locations."
Guy Gittins, CEO of Chestertons, comments: "The past months, homeowners wanting to sell have been in a very strong position and, with interest rates on the up, this seller's market is only intensifying. Towards the end of April, new sales enquiries were higher than at any point last year; even with the added incentive of stamp duty savings. As we expect demand to outstrip supply for at least the next six months, we have seen a 35% drop in the number of sellers willing to reduce their asking prices in April vs April 2021."
Chestertons warns that, in addition to a more competitive market, house hunters need to be prepared for their property transactions to take longer than expected.
Guy concludes: "Although the market is no longer seeing last year's level of delays, solicitors and valuation surveyors are still facing an immense backlog of sales which can result in a prolonged wait for a deal to be finalised."