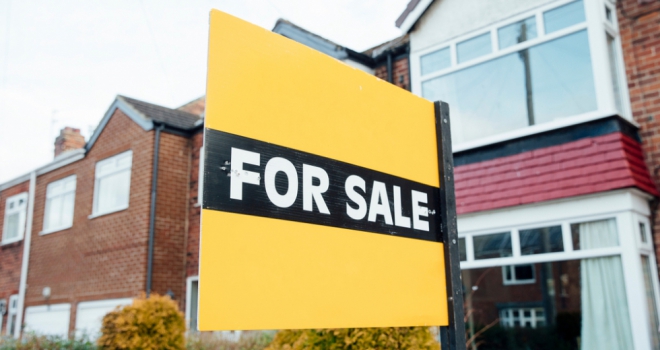 Newly released data from Benham and Reeves has revealed that the price premium paid by the nation's homebuyers for a freehold home is as high as 205% across pockets of the property market.
The lettings and estate agent compared the difference in sold prices between leasehold and freehold property sales registered with the Land Registry over the last year.
Across the nation as a whole, a freehold home will set you back 10% more on average than a leasehold with an average sold price of £300,565 to £273,080.
When it comes to property type, the biggest premium paid is for a freehold terraced home, coming in at £242,902 for the average freehold, 53% more than the £158,675 paid for the average leasehold terraced house.
The freehold price premium for a detached or semi-detached home is currently 36% and 34% respectively, while flats are interestingly the only property type where the price paid for freehold is lower, -16% cheaper than the price paid for a leasehold.
The biggest premiums can predictably be found within the capital where the average freehold secures 31% more than a leasehold property. However, over the last year in the borough of Camden, the average price paid for a freehold hit nearly £2.6m, 205% more than the £848,262 paid for a leasehold home.
This freehold premium was also at its highest in Kensington and Chelsea (196%), Westminster (134%) and Islington (127%).
Outside of London, Powys was home to the highest freehold premium (126%), followed by Surrey (110%) and West Sussex (98%).
Marc von Grundherr, Director of Benham and Reeves, commented: "Freehold properties will always command a higher price due to the greater sense of security and ownership despite many leaseholds coming with a lifetime or more on the current lease but the extent of this premium is very much down to the length of a lease which can drastically impact price.
"Of course, this demand for freehold homes was no doubt intensified in the wake of the leasehold scandal a few years back and so it comes as no surprise that the freehold price premium paid by homebuyers in the last year has hit as high as 205% in some parts of London.
"However, if you do want to dodge the freehold house price premium, the figures show that a flat is the best investment and will see you pay less on average compared to leasehold flat."