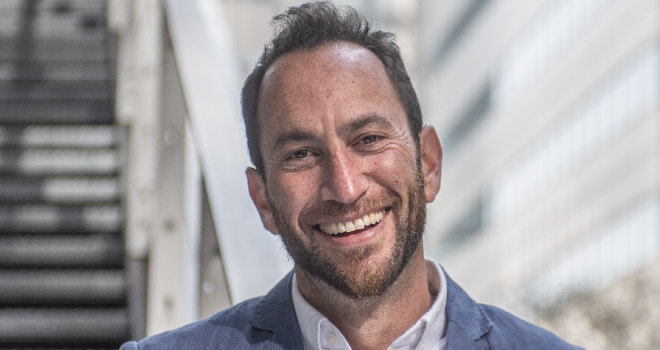 Office landlords could not have faced a more testing period than the past 18 months. Property markets fluctuate and tenants' demands evolve over time, but no one could have predicted the speed or scale of change that has taken place since March 2020.
The narrative is well established: the pandemic began, lockdowns were implemented and almost overnight, businesses were forced to work remotely. Offices were abandoned for months; some have still not been fully returned to.
Thankfully, the rollout of the Covid-19 vaccine and subsequent relaxation of social distancing rules has allowed the office market to bounce back. For instance, Savills reported that £10.5 billion was invested into UK commercial property in Q1 2021, which was 112% higher than during the initial lockdown period in Q2 last year.
But office landlords know all too well that whatever path the post-Covid recovery takes, the commercial real estate market will never return to how it was. Some might call this a "new normal" – in truth, this reality had become apparent long before the threat of the virus surfaced, with the pandemic accelerating the shift away from traditional office-based work.
Flexible working was already becoming the new normal
Already in 2019 as many as 70% of UK employees felt that flexible working made a job more attractive, while 30% said they would prefer flexible working to a pay rise. The proliferation of business technologies throughout the 21st Century had meant that people could work anywhere and at any time. The accepted model of working at a desk from Monday to Friday, 9-5, was already looking outdated five years ago.
Now, though, with the pandemic forcing the majority of organisations to embrace remote and, latterly, flexible working models, there has been a marked step forward in this trend. Indeed, a survey of UK businesses carried out by CBI Economics in July 2021 found that 93% of firms plan to adopt hybrid working models in the future. A mere 5% said they plan to work entirely from an office.
Office landlords who had not yet confronted the reality that demand for flexible workspace and managed office solutions are going to rise have now been left with no option. The only question is how they can adapt their buildings to meet the new – and still evolving – tenants' needs.
Creating "The building of the future"
We are in the midst of a truly remarkable transformation in the office Market. After all, for around 300 years, the industry has undergone precious little change, with landlords offering fixed (often long-term) leases to businesses for a dedicated space and, perhaps, the facilities housed within.
Now, however, the design, build, functionality, management and marketability of an office building is driven by the demand for flexible working and managed offices. This will mean landlords must create opportunities that are not focused on having desks for all employees within an organisation, but more on collaborative spaces and, crucially, an enhanced experience for tenants.
A Knight Frank survey of UK businesses underlined this point. It found that 81% of companies believe they need to implement a new workplace strategy post-pandemic; 53% want their offices to have a greater amount of collaboration space, and 47% envisage their real estate strategies to include a greater amount of flexible, serviced or coworking space.
The experience of the end-user – that is to say, employees – cannot be overlooked. With remote working now the norm, it will take an entirely new proposition to tempt them back into commuting to the office. There must be opportunities to connect, innovate, and even relax, within a physical space that is ultimately enjoyable to be in. From high-tech meeting rooms to better coffee and F&B offering, businesses will increasingly need to choose workspaces that will appeal to and excite their employees.
Office landlords must therefore convert their buildings (or parts of them) to remain relevant among the growing number of prospective tenants who simply will not consider a traditional office space that offers no services nor amenities. In fact, JLL predicts that 30% of office buildings will have some form of flexible workspace by 2030. This is a conservative estimate.
How can office landlords adapt?
Office landlords must then adapt to the ways the market is moving. They might think they have two choices: to hand over their building (or parts of it) to flexible workspace operators (such as WeWork or TOG) and allow them to take full control of it; or they set about the challenging process of converting part their own building into a flexible workspace, then re-marketing it accordingly.
However, there is a third way. They can outsource the creation, operation and management of flexible workspace to a specialist third party, while still remaining in full control of the branding, product and above all – financials. White label flexible workspace providers could offer them the balance they seek.
From a practical perspective, there are a number of steps that office landlords (or their chosen partners) must undertake. Firstly, and most obviously, this entails altering the design, functionality, and services on offer within the building.
It would be wise to consider the important role that technology has to play within a flexible workspace. It will make the management of the building simpler, while also providing tenants with the mobile or online platform they would expect for using their workspace – booking meeting rooms, seeing what events are being run, accessing exclusive deals from partners, and so forth.
Further to that, tech will help the ongoing evolution of the workspace. By using data to analyse how their tenants interact with a space and use the services, office landlords (or those operating their spaces for them) can make ongoing improvements to their offering. They can also better identify and address unused space to ensure they maximise a building's potential.
It is not a simple undertaking. It takes capital investment, a keen insight into what in-demand flexible workspaces consist of, and ongoing operational excellence to ensure everything runs seamlessly. That said, it is a challenge that must be confronted.
Until around ten years ago, the office market had gone many centuries without a significant change. But the speed at which things are now moving is staggering. Office landlords must embrace this flexible working revolution, and many will need to make notable changes to their buildings if they are to find their place within it.