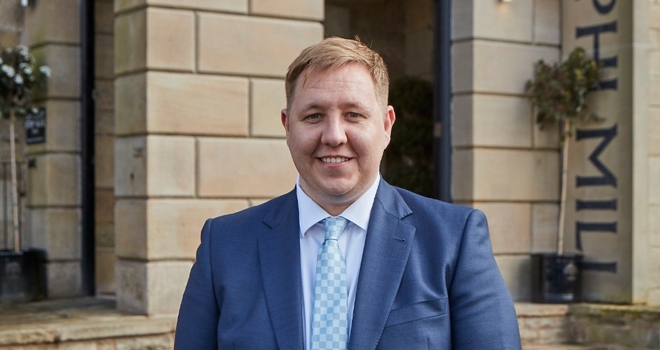 A new independent survey among over 1,348 UK homeowners has uncovered their shifting attitudes towards sustainable properties, with 30% indicating that they have started to prioritise sustainability within their property ownership and investment plans due to the energy prices crisis.
The new research from investment firm, FJP Investment, found that 44% would be willing to pay more for a property with a high energy efficiency rating, with the figure jumping to 59% among those aged 18-34.
The research showed the normalisation of remote work is weighing in on home-hunters sustainability considerations, with 39% more concerned with the energy efficiency of their property in light of this growing trend.
FJP's study revealed that 42% of homeowners believe that improving the energy efficiency of their property will future-proof its value. Indeed, recent data based on average property prices in England showed that raising a property's EPC from a G through to a higher A rating could increase the value of a property by as much as 14%.
22% of homeowners are prepared to purchase a property with poor energy efficiency and then make improvements themselves, highlighting a preference to purchase properties already holding a good rating, however, cost remains a barrier to green homeownership. The research showed the majority (64%) of homeowners believe that the government should do more to increase the affordability of sustainable properties.
Jamie Johnson, (pictured) CEO of FJP Investment, said: "The energy prices hike will see homeowners across the UK facing much higher energy bills compared to previous years, and our research shows that more people are starting to take green credentials more seriously when it comes to their next home or property investment. Greater energy efficiency will continue to increase as a key factor in preferences as homeowners seek to reduce energy bills and live more sustainably.
"Now, more than ever before, developers, construction firms and designers must prioritise sustainability in future projects to meet the demands voiced by homeowners, with most seeking a property already equipped with energy-efficient features rather than one that needs retrofitting further down the line.
"While the tax relief announced in the Spring Statement on solar panels, insulation and heat pumps is a step in the right direction, the measures don't go far enough to solve the affordability issue facing many households who will find these energy incentives largely out of reach. Driving sustainability in new homes and removing the affordability barriers to green renovations and sustainable homeownership needs to be at the forefront of the government's agenda, which must work hand in hand with the construction industry to ensure greater progress is made".