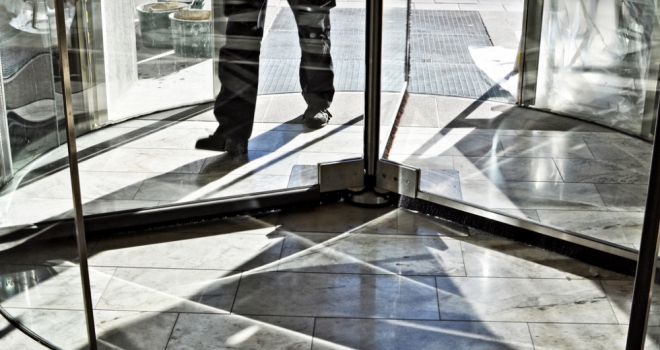 Esther McVey lasted less than a year in the job. Unceremoniously booted through the perpetually revolving door of No.10, Esther's departure may be cause for celebration for some, but after a rough couple of years, the housing market needs stability more than ever.
50-year-old Tamworth MP, Chris Pincher was previously minister of state for Europe and the Americas in the Foreign Office and before that in the Whips' Office. He becomes the tenth housing minister since the Conservatives came to power in 2010.
Robert Jenrick has kept his job as housing secretary in a cabinet reshuffle made more complicated by the resignation of chancellor Sajid Javid. Rishi Sunak has been promoted to chancellor from chief secretary to the Treasury.
The reshuffle also saw George Eustice, MP for Camborne, Redruth and Hayle, replace Theresa Villiers as environment secretary, and former housing minister Alok Sharma (Reading West) replace Andrea Leadsom as business secretary.
As you would expect, the property industry reacted quickly to the news. Here's what they're saying:
Nick Leeming, Chairman of Jackson-Stops, comments: "Just a few weeks ago, we were celebrating having renewed confidence and optimism in the property market. Many of our branches experienced an uptick in applicants following the General Election, but for this buoyancy to continue we need robust policies with longevity which are geared around stimulating the housing market at all levels. We don't believe this change will have a significant impact on buyer or vendor confidence, however. In our survey of more than 1,100 consumers, almost 20% claimed not to know Esther McVey had even taken up the position of Housing Minister.
"The property industry was also struck by the news this week that a mansion tax may be placed on owners of high-end property but this may well now be off the cards. With stamp duty costs already negatively impacting some pockets of the property market, greater SDLT reliefs for first time buyers, new homes and families would be welcome at this point. We wait with bated breath as to whether an announcement will be made to this effect in the upcoming Budget, should it even still take place in March following Sajid Javid's departure."
Kate Davies, Executive Director at the Intermediary Mortgage Lenders Association, comments: "This reshuffle appears to reflect the Johnson Government's approach to policymaking. From HS2 to the murmurings about a Boris Bridge, this administration is clearly thinking 'big' and taking a long-term view on major capital projects. This could bode well for some long-overdue and coherent long-term strategic thinking on housing policy – and we look forward to hearing the plans of the new Housing Minister, Christopher Pincher, and to encouraging him to bring some of that big thinking to the table.
"Addressing the challenges facing borrowers, whether they are first-time buyers or downsizers, requires a long-term strategy that provides housing across all property types and tenures. Now that the essential 'in/out' element of the Brexit debate is behind us, we would urge the Government to make the most of its strong majority and ability to deliver on a wider range of promises and projects."
Mark Hayward, Chief Executive, NAEA Propertymark and David Cox, Chief Executive, ARLA Propertymark, comment: "We welcome Christopher Pincher as the new Housing Minister. Unfortunately, the lack of continuity in this post and the persistent changes means it's near impossible for anyone in the role to make an impact. Fixing the broken housing market should be the priority, and there's a number of consultations and policy that requires action – most importantly the Regulation of Property Agents. We look forward to working with the new Minister on these important changes to the industry."
Melanie Leech, Chief Executive, British Property Federation, said: "It'll come as a shock to many to lose Sajid Javid as Chancellor of the Exchequer with only four weeks to go to this year's Budget but Rishi Sunak was already a senior member of the Treasury team and we stand ready to work with him to ensure fiscal policy drives forward much-needed investment across the UK. Equally, we urge him to ensure stability and confidence among businesses and investors in the UK as we prepare to negotiate a new trading relationship with the EU.
"We also welcome Alok Sharma as the new Secretary of State for Business, Energy and Industrial Strategy, and Christopher Pincher as the new Minister of State for Housing. A new government with a strong mandate is a big opportunity to ensure stability in key roles including housing, something which has been missing in recent years and has got in the way of delivery."