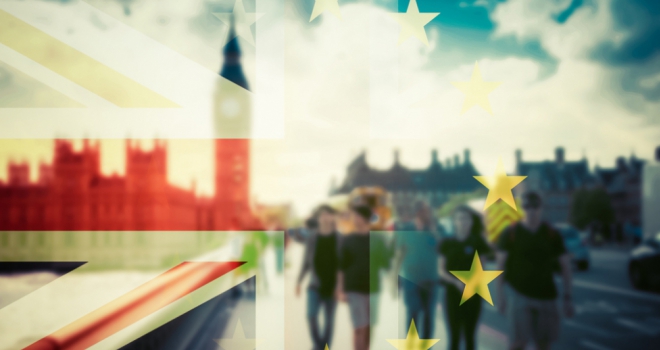 While three in five buy to let investors (56%) want to keep or buy more rental properties, two in five (44%) are looking to sell. The majority of UK landlords still view it as a money-making asset class but think it will be on the decline in the future. As the market consolidates, buy to let owners are polarized across the country, with tough decisions to make on whether to stay or leave the sector.
Fight or flight: British landlords at a crossroads
For those looking to exit the market, nearly a quarter blame falling yields (24%) and tax changes (23%), while a fifth blame cooling house prices (19%). Three in five (60%) say that property management had become a burden and 61% undervalued the costs involved.
But despite the hassle, are Brits still obsessed with property? Certainly some who are planning to sell their portfolio still want exposure to it as an asset class: over a quarter (27%) for example plan to invest the money into their main property compared to a third re-investing in another asset class (37%) or in cash (30%).
"Brits still have an incessant love affair with bricks and mortar – but the hassle and cost of buy-to-let is a source of growing frustration, and some landlords may find that their once reliable day-to-day income is becoming harder and harder to come by", said Sam Handfield-Jones, Head of Octopus Choice. "But this isn't the case across all parts of the market, with money still to be made from the right property in the right region."
Location, location, location – the UK's buy-to-let hotspots
There are still profits to be made, but there is a significant regional divide when it comes to best performing areas for buy-to-let. London landlords faces the toughest choice, with falling yields and slowing house price growth set to reduce profits. Analysis by Octopus Choice reveals that typical buy-to-let properties in London cost landlords over £1,250 per annum for the first five years.
And an average London house worth £475,000 would have to be sold for £590,000 eight years later, just to break even – even taking into account the income over that eight-year period. While London hotspots can still be found – Tower Hamlets, Barnet and Hackney – three quarters of landlords in the capital think investing in buy-to-let will be less worthwhile in five years' time: more than any other area. In Scotland and the East Midlands, it's a different story – with Scottish landlords already enjoying average annual returns of 8.8% on their investment over an eight-year period, while those in the East Midlands return 8.2%.

Generational gap – millennials more likely to sell up than older landlords
Millennial landlords are more inclined to sell than stay with two thirds (65%) planning to sell one or more of their properties. This compares to less than a third (29%) of the over 55s. Younger landlords are also more likely to admit that managing a buy-to-let has become a hassle (81%) compared to 39% for investors over 55. The biggest annoyance cited by millennials is dealing with onerous tax returns, while older generations blame high one-off costs. Millennials also confessed they underestimated the costs involved (87%) including repairs and upkeep, insurance and initial legal and conveyancing fees, compared to just a third for those over 55.
Sam Handfield-Jones, Head of Octopus Choice, concludes: "Against this backdrop, it's not surprising that some investors are seeking alternative ways to indirectly invest in the property market. For those looking to leave, there are growing numbers of ways to keep one foot in the door. Property-backed P2P lending products like Octopus Choice allow investors to target an attractive return by lending to property professionals and buy-to-let landlords. This means you benefit from the security of property, without the cost and hassle of actually being a landlord yourself. As with any investment, your capital is at risk and you may get back less than you put in."