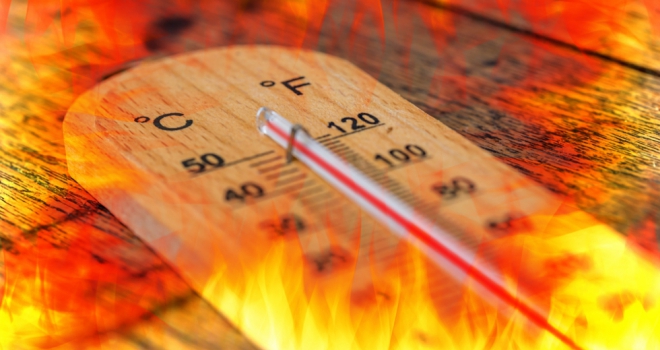 Newly released data from PropCast has revealed that over half of England & Wales are currently in a sellers' market despite Brexit, with Bristol and Manchester leading the way.
The firm counted the number of properties for sale across England & Wales and worked out the percentage of those under offer or subject to contract – which they then portrayed as a temperature recording.
According to the data, 53% of postcode districts have a market heat temperature of at least 35, indicating they are in a sellers' market. This is when there are more buyers than properties for sale, placing the balance of power in favour of homeowners.
Postcode district BS3 in Bristol recorded the hottest market heat temperature at 65, followed by M27 (64), M32 (64), M6 (62) in Manchester, and BS6 (62) and BS5 (61) in Bristol. PropCast's Top 10 Sellers' Markets also included CF38 (61) in Pontypridd, NG6 (59) in Nottingham, B44 (59) in Birmingham and S8 (59) in Sheffield. On average, buyer demand has risen 8.4% across these areas since Brexit was initially announced in June 2016, growing the most in CF38 at 38%.
Meanwhile, London continues to dominate PropCast's Top 10 coldest postcodes, where homes are in a buyers' market. NW8 in Westminster and Camden is still the coldest at 9, followed by WC2 (9), SW8 (10), EC2 (10), W1 (10), SW7 (11), SW5 (11), W2 (12) and SW10 (12), whilst L2 in Liverpool ranked the fourth coldest postcode across England & Wales. In total, buyer demand has fallen -15.9% on average since the start of Brexit, with EC2 seeing the highest drop at -60%.
By noting where's 'hot' (sellers' market) and where's 'not' (buyers' market), PropCast can help homeowners determine how 'quick and easy' or 'slow and hard' it will be to sell their homes. At a time where conflicting information about the housing market causes confusion to homeowners, the figures allow people to confidentially identify true local market conditions, make more informed decisions about how best to sell their homes, and ultimately achieve better results in less time.
Gavin Brazg, Founder of PropCast comments; "Anything above 50 is considered a very hot sellers' market, so Bristol and Manchester are on fire at the moment given they are dominating PropCast's Top 10. However, I'm delighted to see over half of England & Wales' postcode districts are in a sellers' market overall. This should bring hope to thousands of homeowners in those locations, despite all this Brexit uncertainty, as buyer demand is still mostly strong. The balance of power is therefore skewed in a seller's favour under these conditions. As long as the initial asking price is set realistically from the offset, properties should sell quicker and attract multiple offers as a result. If you are trying to buy in this type of market, get ready to compete against other buyers.
Be prepared to spring into action the moment a property you like hits the market, be pre-approved for a mortgage before you make an offer and make your opening offer a strong offer.
Meanwhile those in a cold buyers' market should not be downhearted because it's still absolutely possible to sell well. Buyers are out there; they're just more price and condition sensitive. The key to success is to identify the homes that are your direct competitors, and then position your home so it represents the best value for money. Choosing the right estate agent who will implement the best selling strategy is key if you are to achieve superior results in this type of market."