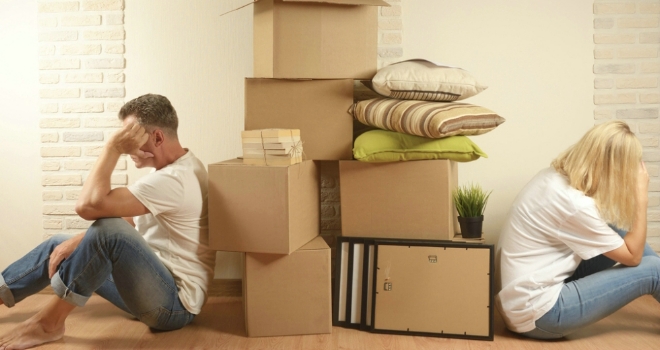 New research from estate agent, Yopa, has highlighted the anxiety Brits face when moving home and found that, for many, the pressures involved with the process has put them off entirely.
To mark International Stress Awareness week, Yopa commissioned research that found 40% of Brits find moving house more stressful than other life events, such as getting divorced (34%), having a baby (31%), starting a new job (27%) and organising a wedding (25%).
Brits reported the stress and strain of moving has left many feeling trapped - with 60% insisting they've been put off even looking for a new home because of the pressure involved with the process.
The study also revealed that over a third (34%) of Brits suffered severe anxiety during their last move, while a massive 40% were left feeling depressed and the same percentage said they became physically ill by the process. Nearly two-thirds of people (65%) said they had suffered from sleep deprivation over moving house.
Despite all of this, 62% of people think that moving home can make them happier and felt it would be a less stressful process if estate agents fees were lower (42%) and if there was more transparency throughout (37%).
Chris Rosindale, Operations Director at Yopa, said: "The study has uncovered some pretty shocking stats about how many people consider moving home with one of the most stressful life events. It is problematic that people feel unable or unwilling to move because of the stresses and strains of actually moving house. At Yopa we're committed to keeping Britain moving smoothly and we want to help home movers combat stress and feel empowered rather than lose sleep over the thought of moving home."