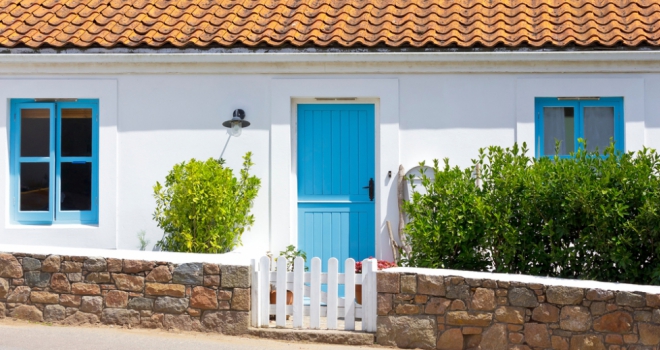 Following the pandemic and subsequent lockdown restrictions, demand has soared for holiday lets. However, there is mounting concern that the surge of second home and holiday let purchases in rural communities is resulting in a shortage of affordable homes for local residents, prompting the government to set up a holiday lets register in England and increase taxes.
Councils are called upon to enact new measures restricting the number of second homes in communities and doubling council tax in some of the most affected areas.
There are arguments for and against outsiders buying second homes. There are arguments that holiday lets support local tourism and employment, but some locals argue that second homes impact communities when owners only visit during the peak holiday seasons, leaving whole villages empty during the quieter months. There has also been an increase in house prices due to outside investors, making it even more tricky for young locals wanting to get onto the housing ladder.
The government is targeting second homes with new planning rules and tax increases, which owners believe are unfair. Holiday lets are renowned for being targeted and seen as having a negative impact on local areas. However, there are clear differences between holiday lets and second homes.
Second homes that are only used a couple of times a year are different from holiday lets that are rented out year-round, creating jobs and generating income for the community. However, the Government seems to be targeting second homes regardless of occupancy.
Breakdown of holiday lets & popular staycation destinations:
The highest growth in holiday lets - Blaenau Gwent in South East Wales ranks top, with Denbighshire and Rhondda Cynon Taf in the top 3.
Popular regions - Lancashire, Cornwall & Mid Wales
The 10 quickest growing regions - East Anglia, Yorkshire Dales & Central areas of England
Controversial tax rules for second homes in Wales
The Welsh Government has announced an increase to the maximum level of council tax for second homes, as well as changes to the business rates criteria.
Second homeowners face a potential 300% council tax rise
The Welsh government has declared it is increasing the maximum level that local authorities can set council tax on second homes. Currently, the maximum premium councils can charge is 100 per cent – so the new policy constitutes a possible tax rise of 200 per cent.
The criteria for self-catering holiday lets in Wales qualifying for business rates rather than council tax will also change from next year.
Currently, properties available to let for a minimum of 140 days in any 12-month period, and actually let for at least 70 days, pay business rates rather than council tax. But from April 2023, properties must be available to let for at least 252 days and actually let for at least 182 days in any 12-month period to qualify. If you cannot meet these thresholds, then you will be required to revert to paying Council Tax.
Campaigners for affordable housing in Wales have welcomed plans to raise council tax dramatically for second homes. A four times increase in council tax could be imposed by the Welsh government on second homeowners across the country. This move could ease housing limits and help locals from being priced out next to popular holiday property hotspots.
However, holiday let owners argue that the 182-day rule is unfair and unrealistic for most owners due to seasonality.
Many locals in various seaside towns and villages feel crushed by holiday homeownership in their area. However, there's also the debate that they're improving their house valuations. There's also the argument that locals could refuse to sell their properties to outsiders.
Phil Schofield from Schofields Insurance, commented: "There are valid arguments both for and against second homes, however, the argument is controversial and not what some local residents want."
"Local residents argue that they are affected by outsiders buying second homes, making it difficult for them to get on the property ladder and that communities are also affected when holiday homes are bought and only used for a couple of weeks a year - contributing little the community"
He concluded: "Since the pandemic, second home sales and property prices have soared due to people changing their lifestyle and buying second homes where they can work remotely.
"However, holiday lets bring opportunities by creating thousands of year-round jobs. Businesses thrive from tourism in their towns and travellers spending money. The U.K. tourism industry is expected to be worth more than £257 billion by 2025."