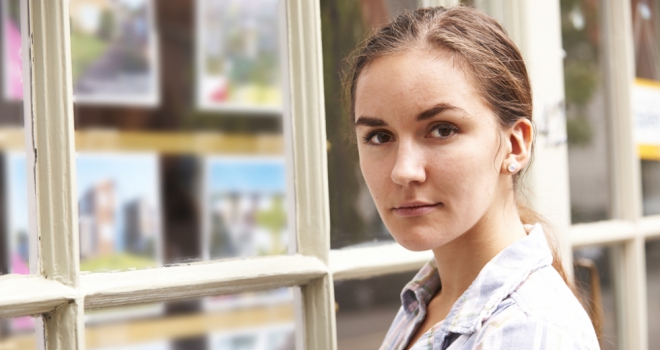 Even in a world of Covid and Brexit, one of the biggest issues facing the UK at the moment is the escalating housing crisis, according to a new survey UK adults.
Bridging lender, Market Financial Solutions, polled over Brits who were asked their thoughts on the housing crisis and the government's attempt to support homebuyers and the wider economy.
The survey revealed that 51% consider the housing crisis to be one of the main issues facing the UK.
The housing crisis refers to the imbalance between demand and supply for property. According to the BBC, the difference between the current housing stock and the number needed for everyone to have a decent home to live in is more than one million homes.
When asked about the government's approach to the crisis, over three-fifths (62%) feel that housing policy is an important issue that has been neglected by successive governments. What's more, only 17% of people know who the UK Minister for Housing is.
However, respondents were more positive about the current government's policies to support businesses and consumers through the pandemic. Half (49%) are satisfied with Chancellor Rishi Sunak's response to COVID-19, compared to 16% who are dissatisfied.
One fifth (19%) of UK adults are considering buying a property before the stamp duty holiday expires on 31st March 2021. This figure increases to 32% for those aged between 18 and 35, demonstrating the success of the holiday in promoting property investment.
Elsewhere, MFS's research found that 44% of UK adults believe the media focuses too much on worst-case scenarios in its coverage of Brexit and COVID-19.
Paresh Raja, CEO of MFS, said: "While the government is often keen to stress just how important the issue is, events like Brexit and COVID-19 have obviously been prioritised. This a reflection of the complex challenges that the UK is facing at the moment.
"Importantly, Britons seem to be behind the support and stimulus packages that have been announced to help those affected by COVID-19. This includes the stamp duty holiday, which has been among the most effective initiatives. According to Halifax, house prices in October 2020 were 7.5% higher than the same month a year earlier. Clearly many are still hoping to take advantage of the holiday, too.
"Over the coming months, the government must focus on the housing crisis. However, it is also up to those involved in the property market – lenders, estate agencies and brokers – to ensure they are doing everything in their power to help prospective homebuyers."