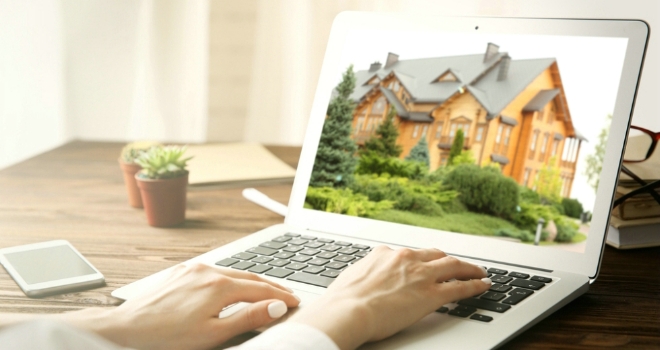 Looking at the trends in the UK property market, 2021 was nothing short of a frantic year. But will strong buyer demand carry into the new year? Will the market ease? Where will the place to invest be and what regions will outperform?
To answer these questions, Paul Watson, Head of Lending at specialist development finance lender Blend Network, reviews the 4 property trends smart investors are watching for in 2022.
As 2022 gets underway, I'd like to reflect on the strength and resilience of the UK property market. With prices and rents hitting double-digit growth in some areas of the country, the post-pandemic property boom has seen many investors looking for their next investment opportunity. So, what are the 4 property trends smart investors are watching for in 2022?
Prices will continue to rise, but momentum will ease
We expect prices to continue to increase, but not at the speed witnessed throughout 2021. Rightmove have predicted that the frantic pandemic property market will ease and return to 'closer to normal' this year. They expect the national asking price of a property, which is currently at £342,401, will rise by 5% in 2022, meaning an increase of around £17,000.
The Midlands and the north will continue to outperform
We expect Prime Minister's Levelling Up policies to continue closing the north-south divide. JLL's 2022-2026 UK Residential Forecast report explores the top-performing regions and cities, considering social, economic and market factors to create the most accurate forecast. At 7% growth, West Midlands is expected to lead UK house price growth during this period, 2% above the national average. Scotland, Yorkshire, and the Southwest are expected to see similar growth levels. Meanwhile, London is expected to see the slowest growth, only 3%.
The private rented market will continue to display buoyancy
We expect to see continued strength in the UK rental market. According to Zoopla, the private rented sector is expected to rise by 4.5% in 2022vi. Their UK Rental Market Report shows that average UK rents were up 4.6% in the year to October 2021, after climbing 3% in Q3vii. Rent increases have hit a 13-year high as demand for property doubled in major city centres.
Sustainable eco-living will gain centre stage
With climate change high on the agenda, we could see binding targets on homeowners to improve their homes' energy performance. UK homes made up 15% of greenhouse emissions in 2018. The government recognizes that to achieve Net Zero, we need to have largely eliminated emissions from our housing stock by 2050. As a result, it recently published its Green Finance Strategy setting out its target to grow the market for green finance products.
In summary, while the 2022 UK housing market is likely to remain buoyant due to a structural shortage of housing and pandemic-related trends, we believe the market will be less frenetic and more stable than last year.
We believe this renewed trust in the resilience of UK property will strengthen the market, leading to increased levels of development and investment activity. us and some others in the market see Birmingham and Manchester as prime investment locations for 2022viii, with both cities seeing some of the strongest house prices and rental growth forecasted of all UK cities in the next five years. Both Birmingham and Manchester are also well-established investment hotspots with a skyline evolving as rapidly as its rental growth.