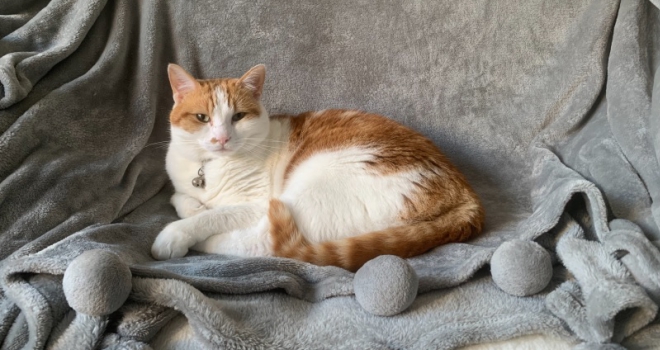 "Our latest data shows how renters with pets or children may be paying more than others - which could seem unfair. But potential new rules for landlords could mean that this changes in the near future"
- Matthew Harwood - Confused.com
Of these, 13% have had to pay their landlord an additional bond or deposit, and 10% had to pay an extra cleaning fee. However, despite more people surveyed being pet owners, it seems that it's parents who are financially penalised the most by their landlord.
Parents have paid as much as £286, on average, to their landlord for deposits or bonds, while those with pets paid around £236, on average. And when it came to cleaning fees, parents have had to pay £174, on average, compared to £151 from those with pets.
And while some renters are paying more than others, it seems that the majority of renters are seeing an increase overall. When looking at average costs for all renters, monthly rent is currently around £586 per month. 75% of all renters said that this has increased, on average, by £77 in the past 12 months. That's up by 15% in a year, which is more than the average rise of inflation over the same time frame.
On top of rental costs, 'essential' bills such as electricity and council tax are costing renters around £352, on average, each month. And for other expenses such as service charges and cleaning fees, renters pay around £129 in total each month. But the data also revealed that, on average, 75% of renters didn't pay for these at all.
For those who are having to pay both, however, this could mean total outgoings of around £1,067 on top of their monthly rental costs. That brings the total to £1,653, on average. And when you consider everyday expenditure for things like travel costs and food shopping, it could easily begin to stack up.
Essential bills:
Council Tax - £106
Electricity - £83
Gas - £68
Internet - £50
Water - £45
Other bills:
Building's insurance - £46
Cleaning fees - £42
Service charge - £41
And these costs don't include expenditure for repairs and maintenance., This could add even more financial strain on top, especially if their property is prone to issues. In fact, 8 in 10 (82%) renters said that they've experienced this in their rental property. The most common issues were Damp/mould (44%), issues with their boiler or heating system (41%), plumbing (40%), wear and tear (26%), and broken/faulty appliances (23%)
And for those who had to pay out for these repairs themselves, on average these cost:
Damp / Mould - £66
Boiler/heating system - £133
Plumbing - £83
General wear and tear - £111
Broken/faulty appliances - £144
Renters also claimed that they paid out for things like improving insufficient storage space and replacing broken or dirty furniture left by previous tenants. They both cost around £127 each. These costs don't always have to be covered by the landlord.
For example, some properties may come unfurnished or already have space to store belongings. And as long as the property is in good condition, the landlord may not pay out to provide things they don't legally have to. That's why it's always worth tenants checking their contracts to see what's covered in their rental agreement.
And for those who paid for repairs themselves, it seems landlords aren't always inclined to refund tenants for any money they've spent. That's as 66% say their landlord didn't reimburse them for costs they paid themselves. But for those who had either a full or partial refund (34%), landlords paid back around £77, on average.
But renters do also have landlords who are responsive. For renters whose landlords sorted these issues out for them, 32% say that these were fixed between 2 - 5 days. But some saw longer time frames, with 11% waiting for more than 1 month to get issues fixed, and 13% still waiting for their repairs to be made.
Despite this, the majority of people surveyed said they have a very good (37%) or somewhat good (32%) relationship with their landlord. However, 42% also think that landlords or estate agents are taking advantage of renters in the current financial climate.
If tenants have a problem with their property, they should always speak to the landlord or estate agent before trying to resolve it themselves. Doing so could mean they aren't paying for costs that they maybe can't afford. Highlighting an issue could be beneficial to the landlord, who can look at rectifying it as quickly as possible.
The rules for renters could be confusing for some, as different rules apply depending on where you live in the UK. For example, in England, landlords can only charge 1 week's rent for a holding deposit, while this isn't allowed at all in Scotland.
That's why it's important to check your contracts before signing the dotted line. As a landlord, it's also important to know what exactly you can and can't do when it comes to your tenant's rights. Especially if you own properties in different parts of the UK.
According to the latest research, the introduction of the Renters Reform Bill seems to be welcomed by the majority of renters. That's as 54% of the survey respondents said they think the Bill will protect tenants.
For now, the Bill is likely to be passed in England, but 37% said they hope the Bill will also be passed across the rest of the UK. If passed, landlords can no longer refuse tenants with pets, children or those who get benefits. It will also mean tighter laws on the financial elements of renting, as well as eviction rights.
Whatever the outcome, it's clear that monthly expenditure for renters is high across the UK, and some are clearly worse off than others. And with those who have pets or children likely to pay more than other renters, the financial implications could be huge. Especially if those tenants are also having to cover for things like repairs and maintenance. But it's not just the landlord's property they have to worry about.
Damages can happen all around the home, which is why it's important for tenants to protect themselves and their possessions in case anything were to go wrong. Data gathered by Confused.com found that renters have personal possessions at their rental properties worth around £8,923, on average.
However, just 38% have any type of insurance protection. With monthly outgoings already expensive for many, taking on extra financial commitments may be difficult. And with cost of living pressures still prominent, you can understand why so many may decide to take the risk and leave themselves uninsured. But that isn't the right approach to take.
Matthew Harwood at Confused.com home insurance comments: "Our latest data shows how renters with pets or children may be paying more than others - which could seem unfair. But potential new rules for landlords could mean that this changes in the near future.
"With the introduction of the Renters Reform Bill soon in England, both landlords and tenants should have greater clarity on their living arrangements and financial commitments. And although this doesn't exist elsewhere in the UK just yet, it doesn't mean similar rules won't apply in future. These changes should mean that some tenants won't be financially penalised, leaving them with some additional income during a difficult and expensive time.
"With overall monthly rent costs on the rise, it's understandable why some renters aren't committing to extra expenses. Contents insurance is a prime example, as less than half of renters had this. But if something were to go wrong, not insuring your belongings could be catastrophic in the long run.
Matthew concludes: "And with personal possessions valued at more than £8,000, on average, renters could stand to lose a lot. It could be cheaper than you first think. To calculate how much protection you may need, our contents calculator can give you a rough estimate, helping you budget in the long run."