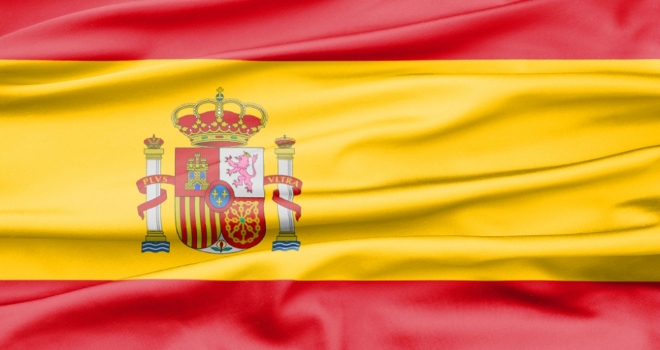 ""
Spain continues to be top choice for Britons buying property abroad, according to Conti, the overseas mortgage specialist. The country accounted for just under half (45%) of enquiries received by the company in the second quarter of 2015, consolidating its performance in the first quarter of the year and signalling a strong comeback from its recent economic problems.
The overall number of mortgage enquiries was up by eight per cent compared with the same period in 2014.
France, in second place, accounted for almost a third (31 per cent) of enquiries, followed by Portugal with 18 per cent. Investment in all three countries has been buoyed by the growing strength of the pound against the euro, which recently hit a seven and a half year high and is lopping thousands of pounds off property prices. A €200,000 holiday home now costs £142,857 compared with £158,228 a year ago, a saving of £15,371 on currency rates alone.
Prices in some of the most desirable areas of Spain have fallen by up to 50% since 2007, but the market appears to be on the path to recovery. According to Eurostat, the statistical office of the European Union, prices in Spain were up by 1.6 per cent year-on-year during the first quarter of this year. And according to the research department of La Caixa, one of Spain's biggest banks, there will be no more big falls in house prices over the coming months and Spanish property is as cheap as it gets.
This is leading to increased confidence among investors with many people who have been putting their plans on hold making a move in order to benefit from bargain prices and the fruits of a market recovery.
Clare Nessling, director at Conti, says: "With the strong pound boosting buyers' budgets, a little slice of life overseas is proving to be even more tempting, especially when you compare the cost with overheated parts of the UK market. Record low borrowing rates and bargain prices are also luring investors to overseas property markets, with a sizeable shift in interest for Spain in particular over the last six months."
Buyer beware
As always, it's imperative to take professional advice before committing to anything. Conti says you should always go through the same process that you would follow if you were buying a property in the UK, and this includes consulting a good independent lawyer and ensuring that an independent valuation of the property takes place, even if it's a cash purchase. There's nothing to be gained, and everything to lose, by cutting corners and taking unnecessary risks.
Best buy overseas mortgages available through Conti
| | | | | | |
| --- | --- | --- | --- | --- | --- |
| Country | Interest rate | Product type | Max LTV | Method | Minimum loan |
| Spain | 3.35% | Variable | 60% | Repayment | €60,000 |
| | 3.50% | Variable | 65% | Repayment | €50,000 |
| | 4.00% | Fixed – 5 years | 60% | Repayment | €60,000 |
| France | 2.20% | Variable – 10 years | 80% | Repayment | €100,000 |
| | 2.60% | Variable – 25 years | 80% | Repayment | €100,000 |
| | 2.70% | Variable | 85% | Repayment | €100,000 |
| Portugal | 3.35% | Variable | 30% | Repayment | €150,000 |
| | 3.40% | Variable | 60% | Repayment | €150,000 |
| | 4.10% | Fixed – 5 years | 80% | Repayment | €50,000 |
| Italy | 2.95% | Capped at 4.95% | 60% | Repayment | €250,000 |
| | 3.15% | Capped at 5.15% | 80% | Repayment | €250,000 |
| Turkey | 6.60% | Fixed – 1 year | 80% | Repayment | €25,000 |
| | 7.10% | Fixed – 3 years | 70% | Repayment | €25,000 |