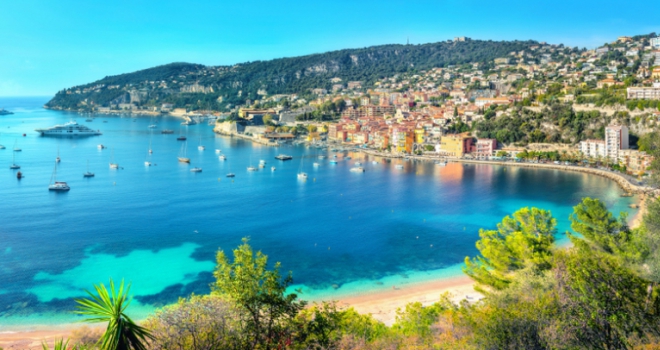 The prime French market is temping high-end homebuyers away from London, according to the latest market analysis from high-net-worth mortgage broker, Enness Global.
Newly released data from the firm shows that currently, prime property sales of £3m and upward account for 4% of all properties in the UK capital, with some 2,679 listed for sale.
Demand for these prime London properties currently sits at 12% and with the market buoyed by an urgency to complete ahead of April's foreign buyer stamp duty tax increase, house prices in many of London's most prestigious areas have climbed considerably over the last year.
Data from the Land Registry shows that house prices in Kensington and Chelsea have increased by 28.7% annually, while in Islington they're up 8.7% and 6.5% in Hammersmith and Fulham.
The prime French market boasts a similar level of prime property availability with 2,859 homes listed at £3m or above. 76% of these prime properties are located in the French Riviera, with the Alps region accounting for the next largest proportion (15%), and Paris (4%) and Provence (3%) also account for a small proportion.
As a result, homes at £3m and above account for 6% of the total French market and not only is there a larger level of stock for high-end homebuyers, but buyer demand currently sits at just 1% compared to 12% in the prime London market.
Hugh Wade-Jones, Managing Director of Enness Global Mortgages, explains what this means for prime property buyers: "We're seeing a growing interest for prime French property amongst global high-end buyers and this is being driven by a few factors.
"In terms of stock availability, it's almost like for like, certainly when comparing the French Riviera to the high-end London market. So there remains a good level of choice in terms of purchasing options.
"Across London, the impending hike in foreign buyer stamp duty tax is causing buyers to transact with urgency and, in many cases, pay more than they might have in regular market conditions. We're simply not seeing that urgency in the French market and so buyers are able to transact at their own pace, with this lower level of demand also resulting in more room to negotiate on asking price.
"When you couple these market conditions with the fact that the French prime market offers far more property for your money, and a better climate to boot, it's clear to see why high-end buyers from around the world are showing interest over London."