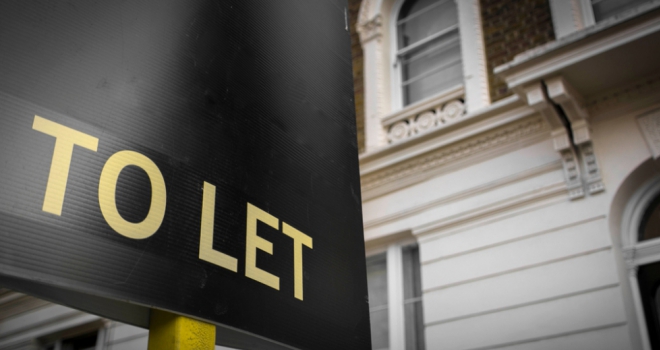 Due to the long-term growth of property values in the area and the lowest number of long-term property vacancies out of all 50 cities researched, Bristol has been ranked as the best UK city for BTL investment.
The findings come from Aldermore's new Buy to Let City Tracker, which analyses and assesses five key indicators that impact buy to let desirability: average total rent, the best short-term returns through yield, long-term return through house price growth over the past decade, the lowest number of vacancies as a proportion of total housing stock, and the percentage of the city population in the rental market.
Bristol offers the best long-term investment for buy to let investors
With around 27% of residents estimated to be privately renting, creating a large and healthy market, Bristol is currently the top-performing city for buy-to-let investors. Since 2010 property prices in Bristol have grown by 5.1% on average per year, second only to Luton (narrowly ahead with 5.2% annual price growth). This makes it much more likely that any buy to let investor will make a good return on selling any property later down the line.
The short-term picture, as with many of the cities ranked high in the Tracker, is more mixed. On one hand, the average rent per room is £514 per month, up 12% on last year. This makes Bristol one of only nine cities in the UK to command a rental value of over £500 per month, and one of only two cities outside of the south and east of England, with the other being Edinburgh (13th). However, any investor will need a large amount of money to invest. With the average property price in Bristol at £348,543, the likely yield will only be 4.6% on their purchase, well below the 5.9% average across the 50 cities.
Luton flies into the top 10 for the first time
This year saw Luton enter the top 10 for the first time, rising from 12th to 5th place in the rankings due to the relative improvement in long-term house prices. With 5.2% year-on-year house price growth over the last decade, Luton now has the strongest property price growth of any of the 50 cities. This makes investing here an attractive long-term prospect for a buy to let investor.
London continues to fall
London has continued to slip down the leader board, now in 6th place. However, the Capital continues to be an attractive investment due to the long-term outlook for property prices, market potential, and a relatively high proportion of private renters.
Scotland showing signs of a good investment
Scotland's competitive rental market remains a good investment for landlords. Edinburgh and Glasgow both sit within the Tracker's top 20 and are particularly attractive to landlords looking for short-term yields. Glasgow (20th) provides one of the highest average rents per room (9.1% - £422) but has a low proportion of vacant properties (1.1%). Edinburgh also benefits from a high percentage of private renters (86%) ensuring one of the highest rental returns of all cities (£546) but with a similarly small number of vacant properties (2.8%).
Wales continues to struggle
Buy to let properties in Wales continue to be less attractive than other locations due to a drop in rental prices and an increase of property vacancies, creating greater supply and therefore a challenging market for landlords. While Swansea provides some longer-term value compared with other cities in Wales, due to a 3.0% growth in property prices, Newport and Cardiff saw house prices drop along with their potential for short term yield.
Jon Cooper, head of mortgage distribution, Aldermore, comments: "The City Tracker shows the UK housing market is rich with diverse and unique conditions across the regions that are ripe for investment opportunities. As we move towards a post-Covid environment, we hope this analysis gives food for thought to many landlords on where to look for those hidden gems and returns that meet their business strategies.
"Private landlords are a central part of the housing market, supporting over 4.5 million households in the UK and, as we emerge from the pandemic, landlords will need to meet the emerging demand for choice and variety from renters. With the economy opening up and EPC rating changes coming in 2025, now is a great time for landlords to talk with their broker to review where they want to take their portfolios in the future."