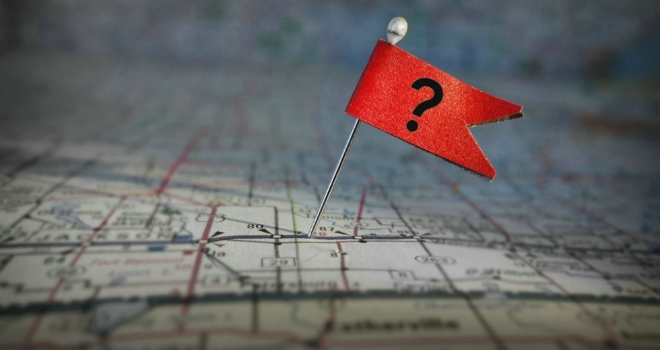 The latest figures from Direct Line for Business have shown that the average yield for landlords in the UK now stands at 3.6% – rising to 5.6% in Northern Ireland and 5.3% in Scotland.
The data revealed that house prices have risen by 17% in the last three years, while rents have increased by 4.7% over the same time.
Yield of dreams: Where in the UK offers the best returns for landlords....?
Analysing average rental yields across UK local authorities, properties in Burnley in Lancashire offer the best returns for landlords with an annualised rental yield of 7.1 per cent. With average house price values in the town at £76,300 and annual rents of £5,388, landlords in the area are able to leverage from a better return on their property investment than other parts of the UK.
Glasgow City in Scotland comes in second (6.9 per cent.) and Belfast in Northern Ireland follows suit with annual yields of 6.4 per cent.
On a broader regional level, Northern Ireland offers landlords the best yield, with an annualised return of 5.6 per cent. This is followed by Scotland (5.3 per cent) and the North East (five per cent).
Meanwhile, rental markets in London, the South East and the East of England offer the poorest yields on properties largely due to the high cost of purchasing a property in these locations.
Rental yields in London, where the average house price exceeded £480,000 in 2017, stand at just 4.4 per cent (annualised), despite the average annual rents costing more than £20,000. Likewise, yields in the South East, where properties cost an average of £322,000, is relatively low at 3.7 per cent, while in the East of England (average property price of £289,000 in 2017) the annualised yield stands at 3.5 per cent, the lowest in the UK.
The range of yield on a regional basis can be explained by the broad variation in house prices across the UK and the smaller disparity in rent. While average house prices range from just £76,000 in Burnley to £1.25 million in Kensington and Chelsea, a multiple of 16 times, rents are more uniform. The highest average rent in the UK is in Kensington and Chelsea (£42,528 per year), nine times the cost of the lowest rent, which can be found in Blaenau Gwent, Wales (£4,803 per year)
Christina Dimitrov, Business Manager at Direct Line for Business, commented: "While the UK's homeowners can look back at strong gains in the period between 2014 and 2017 where average property price was 17 per cent, it's a different story for the rental market where average rents across the country rose by 4.7 per cent during this period, which remains below the average salary increase of 5.3 per cent.
As the number of renters across the UK increases, so too has the number of private landlords, with more than five million privately-let properties currently in the UK. With this increased competition, it is more important than ever that landlords are able to offer their tenants well maintained and fully insured properties that will provide best return on their investment in the future."
Across the UK, house price inflation has significantly outstripped increases in rental values. The average annual rent has risen by 4.7 per cent over the last three years, growing from £7,392 in 2015 to £7,739 in 2017, an increase of £116 per year or £10 per month. Over the same period, average house prices have risen by nearly £32,000, increasing from £191,855 in 2014 to £223,807 in 2017 – an increase of 17 per cent.