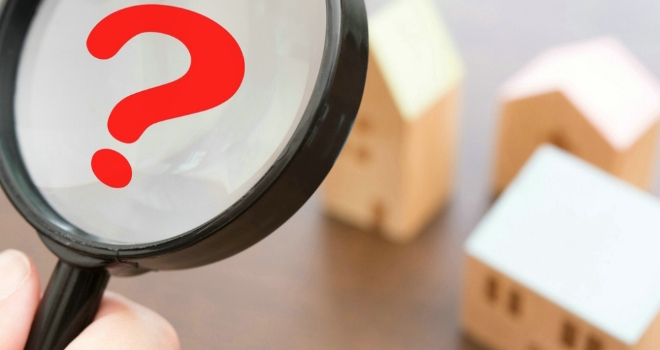 The latest data and analysis from Zoopla looked at the most common search terms home-hunters used between July and September 2020.
Last year saw incredible disruption to our daily lives and with repeated lockdowns, it meant people spent more time in their own four walls than ever before. From Zoom calls with friends and makeshift office spaces to spending more time with the family and making the most of the garden – 2020 was a year of great change.
Priorities for renters have changed with the times, with gardens, balconies and pet-friendly rentals now being deal-breakers. That's why Zoopla has analysed the most-searched-for rental features from July to September 2020 to see how renters' needs have changed during the pandemic.
Zoopla found that having a garden tops the list as one of the most desirable features to have in a rental home - a trend that's risen in both the rental and buying market with a recent study revealing the price of homes with gardens has hit a four-year high.
Parking and a garage rank as the second and third most-searched-for features, with some people perhaps planning on turning a garage into an at-home gym, with equipment sales spiking a massive 5813% in the first UK lockdown.
Alongside a garden, another high-ranking feature for rental properties is a balcony. This feature is the most-searched-for in areas where gardens are hard to come by, specifically in London. Areas searching for this feature the most within the capital include the City of London, Westminster and Tower of Hamlets, as well as being one of the top terms in Southwark, Islington and Hackney.
As well as the practical features that renters are searching for the most, there are also some luxurious rental requests that rank in the top 20. A pool (16th), concierge (17th) and a gym (19th) all rank highly for the most common keywords.
The data also revealed that people are searching for properties that are rural and secluded – with both keywords ranking 9th and 11th overall – which could reflect the higher number of people working from home and moving away from the city.
Ryedale was revealed in a recent study as England's most popular rural property hotspot, with sales rising by 63% in the past six months. Renters in this district in North Yorkshire – which comprises of scattered villages and small market towns – are using the keyword, rural, in their searches, alongside parking, garden, garage and pets.
Pet-friendly rental searches are on the rise
Searches for pet-friendly rentals rank fifth overall, with renters all over the UK – from the Isle of Wight all the way to The Highlands in Scotland – searching with 'pet' as one of the most used keywords. With only 7% of landlords currently advertising homes that are suitable for pets, it shows the rise for rentals that welcome our furry friends is a lot higher than the number available. This could potentially change as the government is looking at a new law that would stop landlords from banning pets in their properties.
It's been a challenging year for students and finding rental accommodation is harder than ever whilst in the midst of a pandemic. Searches for student rentals ranks 12th overall in the UK, with south-west England –home to top universities including Exeter and Bristol – leading as the region with the most locations featuring 'student' as one of their most-searched-for rental features.
Other areas of the UK where student rentals are most-searched-for include Warwick, York and Portsmouth. These locations were also searching with the keyword 'pets' as one of their other top five most-searched-for keywords.
Tom Parker, consumer expert at Zoopla, comments on the findings: "Last year was a year of unprecedented change in all aspects of life, such as how we work, socialise and relax, all now take place in our homes. The priorities that renters once looked for pre-lockdown may have changed to match the times we've been living in, particularly with gardens having become the most desirable feature across the whole of the UK.
"We saw rental demand increase by 20% this year compared to last, with many factors contributing to this growth. Whilst there was positive news with the stamp duty holiday, some first-time buyers had to put their homeownership plans on hold and remain in the rental market this year, and the annual influx of students going to university in autumn elevated the demand even more.
"With the growth in the market, it's key to highlight the requirements renters are searching for. For example, a pet-friendly rental ranked as the fifth most searched feature, but only 7% of landlords currently advertise homes suitable for pets. We hope showing what renters want will help the rental market continue to adjust through these changing times."