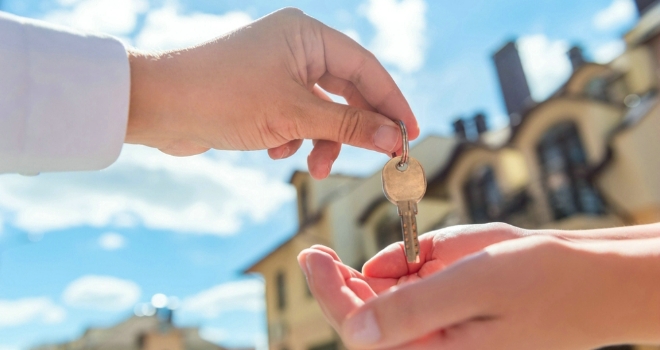 With lockdown restrictions easing and the population focusing on enjoying their new freedoms, voids have started to creep up in most areas of the country, according to the latest data released by Goodlord.
Goodlord's figures show that for the fourth month in a row, rents across England held steady, with no significant movement in either direction. During April, the average cost of rent rose by 0.45% compared to March figures - taking the total monthly cost per property to £920.24, up from £916.09.
Greater London, the North East, South West, and West Midlands all saw modest rises in the average cost of rent of between 1% and 2%. The East Midlands, North West and South East saw slight declines, with prices dropping in those areas by no more than 1%.
Tenants in the majority of regions also saw their average incomes rise during April. The average annual salary of a renter in England is now £25,892, up from £25,185 in March. Renters in the South West, Greater London, North East, South East, South West and the West Midlands all recorded a rise. The only areas to see a decline in income were the East Midlands (-0.5%) and the North West (-3.6%).
Voids increase during April
Despite the positive news for the price of rent and tenant incomes, it was a different picture for voids, with most regions seeing an increase in void periods.
The South West was the only region that saw no change, with void periods in April remaining steady at 22 days on average.
Greater London, the North West, and the South East all saw increases of 4 days, with the West Midlands recording an increase of 5. In the East Midlands, void averages jumped up by 8 days.
The biggest change came in the North East, where voids went from a 17-day average to 29 days in April, taking the region back to levels recorded in January. The rolling 12 month-average in voids for the North East is now 24 days.
Overall, the UK average void period rose from 21 to 26 days during April.
Tom Mundy, COO at Goodlord, comments: "As the economy opened up in April, we saw an immediate uplift in tenant incomes. In turn, this helped keep rents steady for another month, continuing the 2021 trend of remarkably steady rental prices. Void periods did increase this month, perhaps as the population's attention was focused on enjoying its new freedoms. However, the overall signs still all point towards a very busy summer for the lettings market."