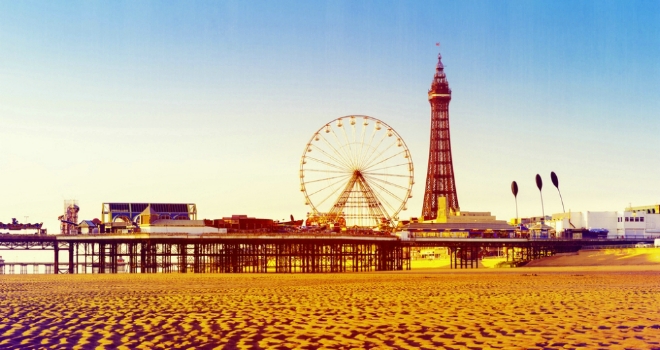 Tenant competition in Britain's seaside resorts has quadrupled due to a growing number of landlords taking advantage of the staycation boom and switching to short-term lets.
According to a newly released analysis of over 400,000 rental listings from Rightmove, seaside towns and other holiday resorts have seen the biggest decline in available properties to rent when compared with the summer of 2019, with the Isle of Wight topping the list with a fall of 82% in available rental stock.
The shortages have led to a surge in competition among tenants who are looking for a long-term place to rent, with an average uplift of 317% in tenant demand for each property across the ten areas that have seen the biggest declines.
The change in tenant competition is measured by the number of tenants enquiring in an area on Rightmove compared to the number of available rental properties in that area.
Competition is more than six times higher in Blackpool (+517%) and has more than quadrupled in the Isle of Wight (+376%) and Cornwall (+345%).
Available rental shortage hotspots
Tim Bannister, Rightmove's Director of Property Data comments: "Landlords in the typical tourist destinations around Britain have been chasing the huge surge in demand for holiday lets this summer, which has led to a temporary drop in the stock available for permanent tenants. However, as the summer holidays are coming to an end, agents are now reporting more landlords turning their attention to longer-term tenants as a more secure and stable option for the rest of the year and into 2022. The value of a good tenant should not be underestimated, and with the competition for rental properties in these areas so high right now, it could be a good time for landlords to take stock and consider their best longer-term option."
Lawrence Williams, Head of Lettings at Webbers Property Services in Devon & Cornwall said: "Given we're lucky enough to live in one of the most beautiful parts of the UK it's no surprise to see post-lockdown demand for staycations increase pressure on rental stock. Limited stock means more tenants here have chosen to stay in their existing property and sign a longer term agreement, and in turn that means fewer properties have become available. As international holiday destinations re-open some people will choose to holiday abroad instead of in the UK and we do then expect to see some property switch from holiday letting to long-term tenancies, which in the short-term would certainly help to ease local pressures and demand which is at a record high."
Craig Webster, Managing Director of Tiger Sales & Lettings in Blackpool, said: "Tenant demand and the lack of rental supply are really driving the shortage, although lots of different factors are contributing. We're seeing more tenants staying put, which means a lack of movement in the market and new rental homes becoming available. We're also seeing some landlords seeing an opportunity in the market with shorter-term rents. One thing we are starting to see more of is tenants approaching us about longer-term contracts, which is unusual, and could be an opportunity for some landlords in the coming months looking for a longer-term tenant."
Matthew White, Director at Hose Rhodes Dickson on The Isle of Wight, said: "In more than 30 years working in lettings, I've never seen a rental market like it is now. Stock levels are reducing year on year, and tenant demand is the greatest it's ever been. The Isle of Wight is in a unique geographical position, and due to many now being able to work from home, we're seeing less 'accidental landlords', whereas pre-covid, homeowners could find themselves suddenly needing to commute to the mainland due to a change in job or circumstance, which is reducing a source of the rental properties becoming available. A lack of choice and available property also means we're seeing more tenants staying put. That said, conversely, we're seeing more investment in property this year, as people look for a greater return on their money, which more often than not, property delivers".