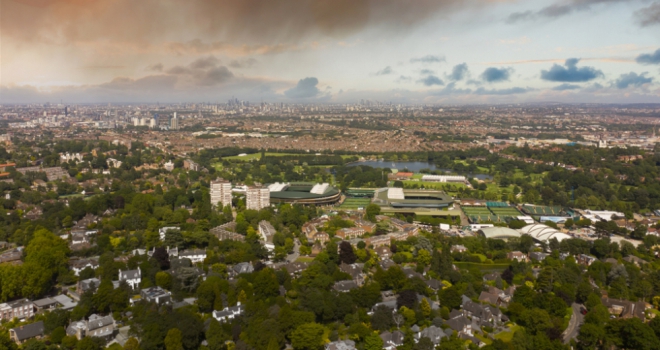 Barking and Dagenham has seen the biggest reduction in stock, with available rental properties falling by 60% year on year, along with Brent (-57%) and Haringey (-56%).
However, short-let rental properties have all but evaporated from the London Borough of Merton, home to Wimbledon, where rental market stock has decreased by -36% annually. While still a notable decline, it's the sixth smallest seen across London in the last year.
But when it comes to securing a short-term rental, tenants looking for a temporary home within arm's reach of the All England Tennis & Croquet Club are likely to struggle.
Across Wimbledon, short-term lets currently account for just 6% of all rental properties available. Short-term rental availability is at its highest In Wimbledon Park at 7%, falling to 5% in the prestigious Wimbledon Village and 6% in Wimbledon Common.
With such a low level of short-term rental stock remaining, it's no surprise that a fifth of short-let properties currently available on the market in Wimbledon Village and Wimbledon Common has already had a let agreed on them.
For those looking to rent a temporary rental property for this year's Grand Slam, the average cost of a short-term rental in Merton comes in at £1,690 for 13 nights, although this is likely to be far higher the closer you get to Wimbledon itself.
Ahmed Gamal, founder and CEO of Rentd, explains: "The short-term rental market is very much about making the most of seasonal demand and there's nowhere that benefits to a greater extent than the Wimbledon area when the tennis world comes to town.
"Properties within close proximity of the All England Tennis Club can rent for huge premiums during these two short weeks as demand is extremely high, with the vast majority being snapped up many months in advance.
"So those currently looking for the convenience of a centre court adjacent property to call home are likely to struggle to find one and if they do, they can be prepared to pay through the nose to secure it."