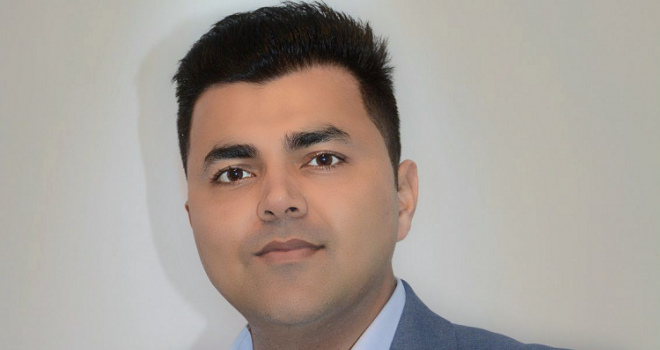 Rent-to-Rent is now talked about more and more in property circles. It's been around for a long time, but as property prices rise investors need bigger and bigger savings to purchase property and Rent-to-Rent offers a much lower financial entry point.
This isn't the only reason Rent-to-Rent is becoming a 'go-to' strategy for property investors. Serviced Accommodation (SA) has also become a popular option with the rise of companies such as Airbnb. Rent-to-Rent matches extremely well with this as the profits are much higher.
With more people seeing property as a means to build a good income stream, renting properties from owners who don't have the time or don't want to spend time on their properties is a win-win-win. The property owner gets a guaranteed rental for a contracted period with no hassle from tenants' demands. The person renting the property to re-rent invests a few thousand (rather than tens of thousands) for a good profit. The tenant gets a nice place to live and someone who is invested in keeping the property in good order.
If you can find the right properties the profits can be substantial, but you do need time to look after the properties you're re-renting.
The cost of getting started
The initial outlay will be your deposit (normally 1-1 ½ months' rent) plus whatever you need to spend on refurbishment to get the property up to the standard you want to attract the right kind of rental income. This doesn't mean ripping out the interiors, more like giving the décor a facelift. Overall a spend of £1-3K on the refurb costs is realistic.
If you use a property sourcer to find your properties then there'll be an additional fee of maybe £2.5-3K. That means that you can get started for well under £10K. This is why it's become such a popular strategy for new property investors. A 25% deposit - ona property purchase is a substantial chunk of money. And it's locked into the property until you either resell or earn enough profit to cover your initial investment.
Flexible options
Rent-to-Rent needs the middle-man (or woman) to be good at negotiation. If you rent from the owner for 100% of market rental rates, you'll struggle to make a profit. However, there are owners who would rather have a 3-year contract of guaranteed income at 90% of market-rate - just to save the hassle of dealing with the tenants.
Even if the property is placed with a high street letting agent the owner will still have to be involved in things like tenancy contracts, maintenance arrangements, etc. With Rent-to-Rent that all devolves to the renter managing the property.
For the renter who has a more entrepreneurial approach, it's worth looking for nice flats near city centres and tourist areas. These are perfect to offer as serviced accommodation and short-term lets attract a much higher rent.
There are higher maintenance costs to cover cleaning between tenancies, provision of linen and a reasonably well-equipped kitchen. However, with the right properties, the occupancy rate can be high. Some properties even have regular rentals for long-distance commuters taking care of the weeknights, while tourists occupy the weekends.
Another option is to rent a bigger property and rent out the rooms individually - a home of multiple occupancy (HMO). These are often popular with commuters or people who are just getting started on their career ladder and want lower-cost accommodation.
To operate an HMO, you will need the relevant licence from the local council. Some property owners already have this for their property, but it's not usually a complicated process, as long as you fulfil the regulations. It's important to check that the property will tick all the boxes (or can easily be upgraded) before taking on the rental contract.
Is Rent-to-Rent a flash-in-the-pan?
Firstly, it's not new, so it's already got a good track record. Now it's become more mainstream, with online websites where opportunities are promoted, it's not going to go away. It's definitely becoming one of the more popular strategies, along with lease options, but Rent-to-Rent is much more straightforward and a good option for people new into property.
Effectively Rent-to-Rent is like buy-to-let - without having to buy. If managed properly it will make you profit, but as you don't own the property yourself, you won't get the return-on-investment from an increase in the value of the asset.
There's no capital gains tax or stamp duty involved. There's no big deposit to find or mortgage to service - which is why it's such a popular strategy.
The downside is that it's time-consuming, it's not passive income - it takes effort.
However, once you set up one property, you can leverage that and run several. As technology is changing it's possible to do more things digitally and with the right tools it's a clever way to generate an income without the tax implications.