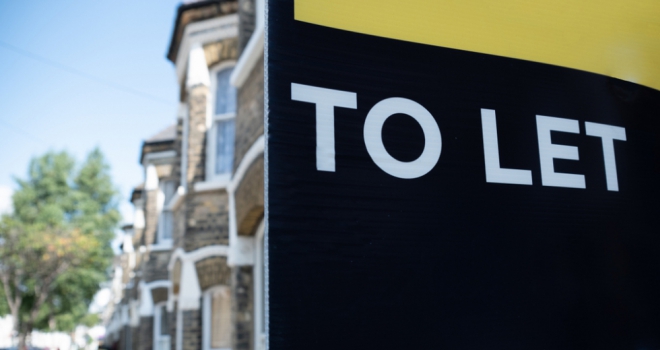 There is plenty to think about before letting out your property and as we head out of the winter months into summer, there are a number of steps you can take to make sure your property is in top rental condition.
ARLA Propertymark shares six top tips for landlords to follow during the summer months, which will help them avoid too many costly repairs.
Preen the garden
Now spring has sprung it is time to fire up the lawnmower again so that potential tenants can envisage themselves spending their summer days relaxing in a well-maintained garden. Always make sure you leave gardening equipment at the property in full working order so that your tenants have no excuses when it comes to maintaining the garden. Once you have swept, mown, pruned and planted, you can think about a few extra touches to elevate the outdoor space to the next level. A sure-fire way to do this is to add some lighting so that the garden can also be enjoyed in the evening.
Clear out the gutters
Falling leaves may look picturesque, but they can cause big problems if left untouched in your gutter. Heavy leaves and blockages can lead to leaks and water damage or even broken gutters, so it's important to keep them clear from any debris to minimise the risk.
Insurance
However careful you are with your pre-rental property checks things can still go wrong, particularly if the not so reliable British summer weather takes a turn for the worse! Make sure your current home insurance is up to date and check the policy gives sufficient protection for any weather-related damage.
Neutral décor
Potential tenants will never have identical taste in interior decoration to you, and they must be able to picture themselves living in the space. Anything over-personal can make them feel like a guest in someone else's home. Keep decoration simple and colours neutral to offer tenants a blank slate to add their own personality.
Let there be light
As we leave the cold and dark days behind, make sure to let the summer indoors by maximising the light within your rental property. Thoroughly cleaning all windows will help to make the most of any natural light and eliminate lingering winter cobwebs.
Safety first
With more time being spent outdoors and, in the garden, it is worth double-checking the burglar alarm and security lights are working in your property when it's left empty. A visible alarm can be a good deterrent and you may also want to consider chatting to your tenants to make sure they don't leave expensive items on display which could attract thieves when they are not home.
Angela Davey, President, ARLA Propertymark comments: "Whether you're a first-time landlord or have let out properties before, everyone should think about how to make the most out of their rental during the summer months. Taking a few simple steps and checking the essentials will help keep you free from any costly surprises and your tenants happy."