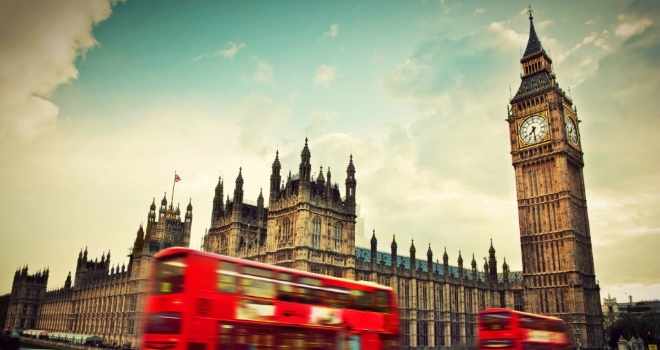 According to the latest Landbay data and analysis, UK rents rose by 0.03% in November 2018 which, although the lowest monthly rise since the start of the study, feeds into growth of 0.97% in the year; 0.04% higher than the same point in 2017. This is mostly down to London's improved performance, recording growth of 0.58% this year.
The average monthly UK rent currently sits at £1,212, a rise of £10 since the start of the year. When London is removed, rents sit at £769, up from £761 since the beginning of 2018.
Rents are rising in 27 of the 33 London borough, a very different picture from this time in 2017 when rents were falling in 26 of the capital's boroughs. While every region in the UK has seen rents rising, the speed of growth has not been consistent - with all areas other than London experiencing a slowdown.
The East Midlands (2.25%), Yorkshire & Humber (1.50%) and West Midlands (1.48%) have all experienced the most substantial growth in the past year and are expected to climb further as we head into 2019.
Growth in the North East peaked to its highest point in two years in November 2017 but since then growth has depreciated to 0.05% on an annual basis – it's lowest growth rate since August 2013.
John Goodall, CEO and co-founder of Landbay said: "It's hard to escape the fact that we've seen a slowdown in the property market due to Brexit uncertainty and recent tax and regulatory changes for landlords.
In that context, these growth figures show just how resilient property continues to be as an asset class. As with all investments, it is prudent to have a diversified portfolio – backed up in the case of buy-to-let by London's recent fall and revival alongside strong performances from cities including Leeds and Manchester.
London's green shoots paint a positive picture for landlords ahead of what will likely be testing economic times with Brexit and further interest rate rises expected."
The Regional Revolution
While London's rental growth stands at 0.58% year-on-year, it is now cities like Leeds (2.54%), Birmingham (2.05%) and Manchester (1.91%) which are experiencing accelerated annual growth. This could be attributed to internal migration as millennials leave the capital at the highest rate in almost a decade. Since the start of 2012, London has seen a net loss of nearly half a million residents as people vote with their feet amid the growing living and housing costs.
However, some will also be moving due to work commitments.
MediaCityUK now employs more than 3,000 people at its base in Salford, after welcoming 2,300 BBC employees back in 2010. Salford has seen rents rise by 2.62% year-on-year and 22.76% cumulatively since January 2012, more than double London's pace (9%).
HSBC has announced it will move 1,000 jobs to Birmingham, whilst Leeds has seen jobs created by companies including Burberry.
John Goodall, CEO and co-founder of Landbay said: "The truth is there is now a twin speed rental market as London's rent growth is dwarfed by cities such as Leeds and Manchester. This is being fuelled by the capital's millennial exodus as countless young professionals realise there is more to life than London. This same message carries weight with landlords, who are increasingly seeing the value of investing in these regional hubs.
In many ways it could be argued that the 'Northern Powerhouse' is beginning to take effect amid stretched affordability and a harsher tax regime."