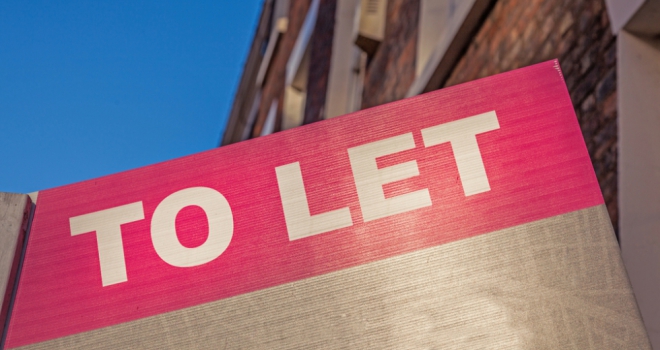 Letting agents are putting themselves at risk by failing to carry out vital identity checks on new landlords, according to Blinc UK.
The lettings supplier has found that when speaking to new customers, the uptake from sales agents is fantastic. However, many lettings agencies are not checking the ID of new landlords, failing to carry out a Land Registry check to confirm ownership of the property being let and, in many instances, carrying out no Anti-Money Laundering (AML) or Know Your Customer (KYC) checks.
Blinc UK suggests that agents should prioritise completing relevant due diligence, known as KYC checks to ensure the person they are dealing with is who they say they are and that they actually own the property that the agent is going to be managing.
They also have a duty of care to tenants to ensure the right checks have been carried out on the landlord before they take their funds and move them into the property.
Liability risk for agents failing to carry out checks
Currently, AML checks are only required for rental transactions worth more than £8,900 per month.
However, there is a liability on agents to carry out basic checks on landlords. For example, if it transpired that a property was being used for criminal activity such as money laundering, agents may be required by the police to provide all the information they hold on the landlord.
If they failed to carry out checks on the landlord's identity and history, they could find themselves with a significant legal issue in the future.
Darren Bignall, Director of Blinc UK, says: "Letting agents are engaging in a financial transaction with their landlord, so they need to carry out the necessary identity and property ownership checks.
"These kind of things are never a problem until they become a problem and at this point, they can become a significant problem. Agents can pay a small amount of money to carry out these basic checks from the outset and reduce the chances of a fine or custodial sentence in the future.
"Although AML checks are not currently required for most rentals, it makes sense for agencies to get ahead of the curve and prepare now as they are highly likely to become mandatory in the future."
'Rent to Rent' property fraud is on the rise
The number of cases of 'Rent to Rent' property fraud is rising, according to Blinc UK. In this scenario, agents are taking on properties to let single rooms from tenants who want to sub-let but are not the owner of the property.
Bignall explains: "If the agent does not carry out checks at this stage, they face liability to the real property owner as they have allowed a tenant to sub-let without confirming they have the right to do so.
He adds that there is also a duty to any tenants that move in, who may be evicted at short notice if the actual owner of their property reclaims possession from sub-letting tenants.
Bignall comments: "Although some landlords are happy for renters to sublet, it is best practice to confirm this with the property owner. This provides increased protection for both sides of the rental transaction and stops fraud in its tracks before a scam can get off the ground."
Digital identity checks can help letting agents make basic remote checks on landlords in a quick and simple way.
With virtual AML and KYC checks, agents can validate the identity of property owners without having to meet them in person. All they need is their name and email address and they can send them a link to carry out the checks.
Bignall says: "Although many agents carry out some form of checks, they don't always validate the identity of all property owners. Sometimes they meet just one landlord and receive ID for any joint owners without meeting them or speaking to them.
"Carrying out virtual checks is a quick, easy and affordable way for letting agents to have the necessary protection in place when taking on properties from new customers."
He concludes: "Our virtual checks run the customer through an online application and 'selfie' likeness test to confirm identity without the need for a face-to-face meeting. The service has no time commitments and can be used on a pay as you go basis.
"Meanwhile, our AML checks have a full compliance workflow for our customers, that allows for a full audit of the compliance case, notes to be added, additional risk assessments and documents such as proof of address to be uploaded to the case so that everything is in one place."