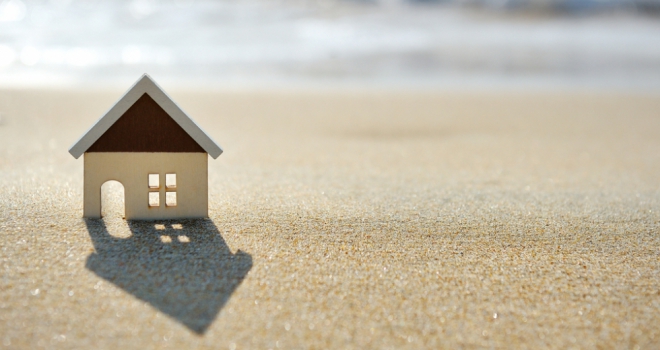 Restrictions around international travel remain uncertain, spurring a meteoric rise in demand for UK staycations with thousands of holidaymakers zoning in on the UK's own holiday hotspots.
As a result, many natural beauty spots and coastal towns are becoming oversubscribed for those wanting to make the most of the British summer holidays.
The UK's holiday let market has also enjoyed a welcome boost over the past 6 months - with holiday let mortgage options for borrowers rising by 45% - as more consumers discover the often affordable and highly enjoyable alternative to potential quarantine periods: a UK holiday home investment.
Chris Baguley, commercial Managing Director at Together, said: "Even before the pandemic, we were seeing dramatic changes across the buy-to-let landscape with holiday lets steadily increasing in appeal – more so than for traditional buy-to-let properties – as they allow people to tap into the UK's many tourism opportunities."
If you are considering a holiday let investment this year, Chris shares a few pros and cons for staycationers:
Opportunity for higher rental yields
For landlords, holiday lets had already begun to grow in popularity well before Coronavirus, mainly due to the significant tax advantages as they are classed by HMRC as a business (rather than an investment). Combined with the potential for bigger profit margins and a much higher return per night, now could be a great time to invest in a furnished holiday cottage and rent it out to paying customers on short-term lets.
Technology does the heavy-lifting
With so much demand for staycation destinations this year, landlords and second homeowners (should they wish to let out their property) can relax knowing that this process has become much simpler to manage online. With the likes of Airbnb and other options helping you get your property listed, you can get yourself set up and ready to welcome your guests with minimal hassle.
Getting a mortgage
For those considering a second home, there may some hurdles to overcome if trying to obtain a mortgage via traditional banks or high street lenders due to the increasingly tough affordability criteria.
For example, lenders will first need to see strong evidence that you will be able to keep up with the mortgage repayments on your second home – especially if you have a mortgage for your current property. Lenders could also refuse an application depending on the location of your holiday home – especially if you're buying a place in an area that has risk of flooding – like in the Lake District.
Instead, to support consumers seeking holiday let properties, Together can provide holiday let finance, available on first and second charge loans, for investors looking to purchase a property or remortgage, with a maximum loan-to-value of 65%.
Costs involved
Unlike standard buy-to-lets, holiday lets have to be managed for regular visitors and therefore, there may be higher costs, such as paying for a weekly cleaner or managing agents' fees, so these are things that consumers should consider before making any rushed decisions.
In addition, if you open your home to paying guests you'll need to be prepared for potential damages and repairs being needed more regularly – especially after weeks of wear and tear following the summer holiday season.