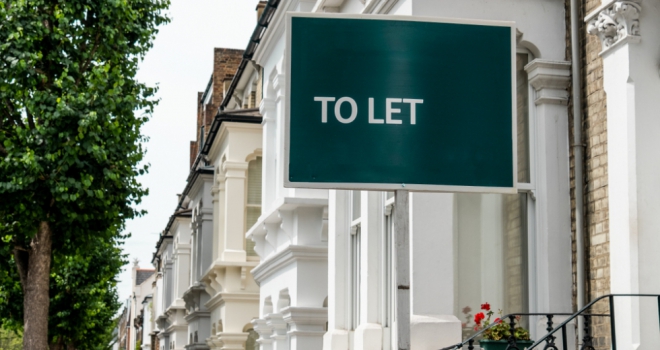 Over the course of the following months' tenant demand slowly picked back up, much to the relief of London's landlords and this demand was further enhanced as travel restrictions eased signalling the return of foreign students. For a while, a semblance of normality returned to the capital's rental market.
However, according to a new poll of more than 1,000 25 to 45-year-old Londoners from affordable housing developer, Pocket Living, as many as 27% of London's younger generation of renters are now considering leaving the city within the next 12 months.
This figure increased by 11% in a year since Pocket last undertook a poll of young city makers, and rises to 31% for those aged between 30 and 34 years old, highlighting the increasing pressure being placed on Londoners as they seek to fend off the cost-of-living crisis.
54% of the renters considering making the move out of the Capital agree they don't want to leave but feel they have no choice, while a further 51% don't want to move outside of London to afford a home because they would have to sacrifice too much to do so.
Pocket has surveyed more than 1,000 Londoners aged between 25 and 45 as part of an annual survey to understand the pros and cons of London living. Of the 1,016 respondents, 30% own their own home, 60% rent and 7% live with their parents.
The cost-of-living crisis
The cost-of-living crisis is causing many Londoners to reconsider whether they can afford to buy in the Capital, with 69% of renters agreeing that it is delaying their plans to buy their first home.
It is also significantly impacting spending habits, with at least half of all respondents claiming they have reduced the number of times they are eating out each month (60%), decreased the amount of money they can put into their savings (52%) and either have or plan to lower their household heating usage (54%).
With over half of respondents not being able to save as much money each month and with 26% claiming they are increasingly in debt each month, it shouldn't come as a surprise that 71% of renters agree they are significantly less likely to afford a home due to the current state of the economy.
Impact on family life and satisfaction
Pocket's research found that for many the decision to have children is impacted by whether or not they own a home, with almost 6 in 10 (59%) non-homeowners more likely to have children within the next five years if they owned their home. Almost half (46%) of homeowners also claim they were motivated to buy due to their desire to have children, while 46% of renters say that not owning their home is one of the biggest barriers to considering having children.
Although there is a significant amount of work to be done to help Londoners onto the housing ladder, satisfaction with living in the Capital remains high, with 9 in 10 (91%) claiming to be satisfied. Interestingly, this remains similar regardless of whether those Pocket polled are currently in debt, saving money or balancing their income and expenditure. Furthermore, almost 7 in 10 (68%) consider London as a special place to live in, with almost half (47%) stating there are big negative trade-offs around moving outside of London.
Of those who have bought a home in London, approximately 7 in 10 claims owning a home has improved their stability in life (73%) and quality of life (69%).
Government involvement
When asked what their views are on the current situation for first-time buyers, 47% of all respondents noted there is a good supply of homes in London but they are not affordable, while 38% claim that there is a poor supply of homes, which also aren't affordable.
When it comes to the housing market, there is a general acceptance that more needs to be done by the government to settle people's concerns. In fact, 64% agree they would be more likely to vote for a candidate who promises more home delivery in their constituency at the next General Election, while 77% agree that government is not doing enough for the delivery of affordable homes in London.
Marc Vlessing, Chief Executive Officer at Pocket Living, comments: "London's younger generation suffered in silence during the COVID-19 pandemic and they are now being thrown into a cost-of-living crisis, so it sadly comes as no surprise that more than a quarter of those who don't own a home here are considering leaving London within the year. Many of those polled will have lived in London for many years, if not their entire lives, contributing to its beating heart. Yet a lack of genuinely affordable, high-quality homes is restricting them from buying a property in an area they love and currently call home.
"A situation where young talented people are now being forced to leave the Capital because the prospect of owning a home here is so bleak is one of the clearest indicators so far that London faces being gradually levelled down.
"As we seek to get our economy back on track it is vital that Liz Truss and our new Secretary of State for Levelling Up, Housing and Communities, Simon Clarke, fully understand the real challenges facing those people in the UK between 25-45 who desperately want to own their own home, yet find that the ladder of housing opportunity is fundamentally broken.
"Housing will long remain an issue which will continue to cripple the economy and blight the prospects of a whole generation unless bold and radical action is taken.
Mark concludes: "At Pocket, we have highlighted two key policy areas which we believe could unlock the delivery of new affordable first-time buyer homes at scale. The first is a simple policy change in relation to small site delivery which could unlock the delivery of an additional 30,000 new affordable homes per year on brownfield sites close to key transport hubs. The second is a minor change to the Levelling-up and Regeneration Bill currently going through Parliament to ensure that the proposed future Infrastructure Levy exempts all forms of affordable housing. Taken together these two changes could make a significant difference to both supply and the delivery of genuine housing choice."