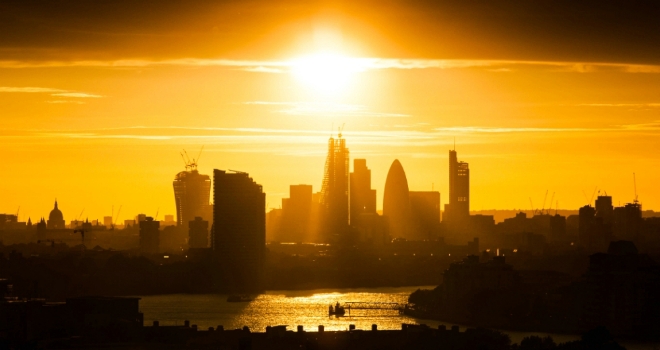 Newly released research from London based estate agent, Hampton's International, has revealed that growing numbers of landlords in the capital are abandoning their investments there and looking to the north for better returns.
According to the findings, the number of London landlords investing in the capital has fallen 31% since 2010, while London investors buying in the North and the Midlands has risen by 34%.
But since then, the number of London-based landlords buying in the capital has dropped by a 34%, some 17% of which has been since 2015, just before the stamp duty surcharge on second home purchases was introduced. By contrast, 34% of London-based investors buying a new property in the past year bought in the Midlands and North, up from just 14% in 2015 and 4% in 2010.
A landlord investing in BTL in London over the past 12 months faced a £24,600 stamp duty bill on average, compared to £5,330 for an investor buying outside the capital. This has resulted in landlords spending £11,760 more than they were before the stamp duty changes in early 2016, but investors purchasing outside of London are only paying £3,910 more.
Mish Liyanage, Managing Director of The Mistoria Group, had this to say: "The research shows that just one in four London-based landlords purchased a buy-to-let outside the capital in 2010. However, over recent years, landlords in the capital have looked outside the South East for better returns and more affordable BTL property.
"We have seen a steady stream of London investors looking to acquire property in the North West. Since the introduction of stamp duty of second homes. A combination of a stamp duty surcharge on second homes and high house price growth has pushed landlords away from the capital and the south-east, over the past three years.
"City investors are looking for property in the North West, especially in the university cities, where they can enjoy yields of between 8-13%. For example in Liverpool, investors can acquire a high-quality three-bed, fully let HMO near a university, which will house students from £120,000 upwards.
"Student house share rents start at around £80 per week per room, including bills. However, ensuites and large bedrooms can be as high as £110 per week. There is a high demand for new and renovated shared accommodation for students and young professionals many of which are looking for affordable, shared accommodation.
"Rental yields with-in a mile's radius from the university and city are excellent. The return on investment is very attractive too, with an average of 13% per annum (8% cash rental and 5% capital growth)."