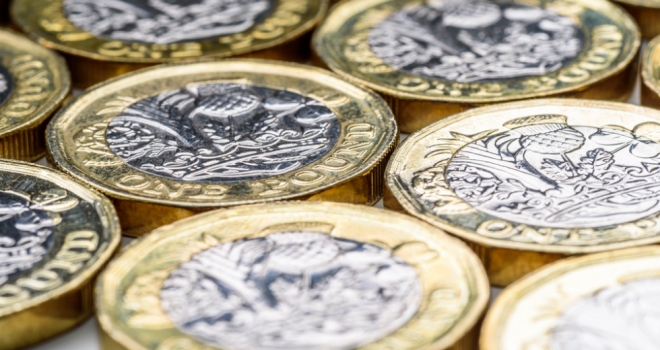 With the rental sector now facing unprecedented challenges such as legislative changes, the growing pandemic and increasing competition, Hamilton Fraser has announced the launch of its latest brand, Ome.
Ome aims to offer tenancy deposit choice via its Deposit Replacement Membership - a monthly subscription-style service for tenants which allows them to rent a home without a physical deposit whilst also protecting a landlord's need for financial security. Ome's core mission is to help raise industry standards by introducing greater choice for renters based on their individual preferences.
The aim is to provide a supportive solution for those seeking a replacement to a traditional cash deposit that can adapt to a tenant's individual circumstances and maintain their cash flow at the start, and crucially at the end of the tenancy, where traditional deposit-taking often creates the temporary need for two deposits.
Based on data from Ome's sister company, mydeposits, the average deposit paid by tenants over the last year sits at £1,299. With the average net monthly wage currently £2,059, this requires the average tenant to fork out 55% of their monthly wage just to put down a rental deposit; climbing to 69% for those receiving just 80% of their pay.
Instead of paying a traditionally high upfront deposit or fee, Ome will enable some 86% of tenants to pay less than £9 per month with a small one-off £30 account set up cost to get the ball rolling. Tenants are always responsible for any damages to the property and payment of rent and bills, and if this issue arises, they can deal directly with their landlord via an intuitive app with the support of a world-class resolution team from Hamilton Fraser who operates the Property Redress Scheme and the mydeposits tenancy deposit scheme.
Where tenants opt for Ome's Deposit Replacement Membership landlords and agents will benefit from reduced expenditure on deposit protection fees and substantially lower risk of deposit-related fines as no deposit money will have been exchanged.
Ome will also be launching a full suite of APIs shortly after launch that will allow larger agencies, digital-first platforms and property management software providers to seamlessly automate the journey for their landlords and tenants – with a handful of early candidates already lined up.
Ome aims to address the cash flow issue that many tenants face in the same way we opt to pay for a whole host of other products and services on a monthly basis with a small manageable fee; an option that is needed now more than ever.
Matthew Hooker, Co-founder of Ome, commented: "We're really excited to launch what we believe is a brand and product that will set and define the new standards expected from a deposit replacement scheme. We anticipate Ome becoming a platform for a multitude of deposit and tenancy management solutions so we cannot wait to enhance our already competitive offering.
"We've learned a lot over the years from operating authorised schemes such as mydeposits and The Property Redress Scheme and we've worked hard to ensure we maintain the standards we and others expect of us. With the future of traditional deposits in discussion and the finer details of the 'Lifetime Deposit' yet to be announced it's important that we gear up for a future where flexibility and choice are the number one priority.
"There has already been a growing demand for deposit replacement products, so the time is now right to bring deposit replacements into the mainstream rental experience.
"The latest generation of tenants, in particular, have become accustomed to consuming products and services on a monthly basis and paying a small manageable fee rather than buying them outright at a considerable cost.
"Of course, this route isn't for everyone and it's vital that tenants are always made aware of what they are opting for and that they also always have a choice. However, for many, the option to pay a small monthly fee may be more preferable, especially considering the current climate, to provide support and financial stability for their family and their home."