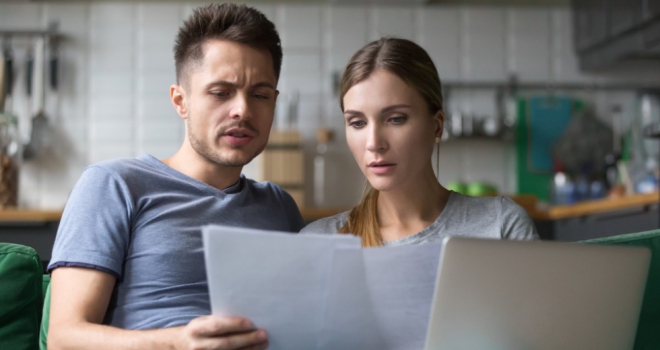 A new survey, conducted by Intus Lettings, has revealed that 54% of tenants across the country have concerns about being unable to pay their rent due to financial difficulty and admit to being unconfident about their financial future.
According to data collated from 500 respondents, the average rent contribution per month is £530, yet half of the tenants don't believe their rental property to be good value for money.
Intus Lettings lists rental properties nationwide and also offers property management services including the handling of legal obligations and marketing, as well as tenant liaison and inspections.
Hope McKendrick, head of lettings at Intus, said: "These findings are truly shocking and indicate just how vital the requirement for quality, affordable housing is within the UK.
"Everyone has the right to live comfortably without being stressed about whether or not they can manage financially and sadly, that's not the case for many. There's a real responsibility on landlords and developers alike to listen to the needs of tenants and act accordingly."
The survey also found that 64 per cent of tenants were renting because they can't afford a deposit to buy a property and over half don't believe they'll be in a financial position to do so within the next 10 years.
Hope continued: "Renting is a perfect option for thousands of people and many have no desire to get on the property ladder, but we must also pay attention to those that use renting as a stepping stone.
"By ensuring rental fees are realistic, long-term tenants are considered, but also those individuals with plans to buy are given more of a chance to save for their next step."