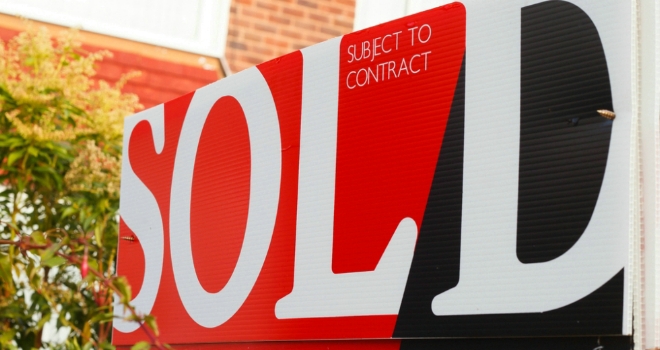 When you embark on a property investment journey it's important to do some thinking and planning to ensure you don't buy a 'lemon' or trap all your savings in one deal with no operating money left over.
These are 7 tips that will stand you in good stead if you're just getting started. In fact, even if you've been in property for a while, it's not a bad idea to remind yourself of best practice!
1: Don't jump on the first deal that comes up
When you find a property that's available, it's easy to get over-enthusiastic and jump into something that may not be the best option for you. If you have clear criteria for the property you want to purchase you'll make better decisions so make sure you have a 'model' property to match potential deals against.
Look for similar properties to any deal that comes up and see how this compares to other properties on the market. You'll grow a solid property portfolio if you make better decisions.
2: Compare the deal with other similar properties nearby
The first step is to check out other similar properties nearby. If the property is in a street of similar properties, find out what the house next door is valued at, Are they in a similar state of repair? Do they have the same square footage (don't forget some properties have added an extension or conservatory)? Be careful to compare with the same types of property too, e.g. detached houses are usually higher priced than semis or terraced.
Check out similar properties in the neighbourhood too.
3: Know the rental income you want to make
The price you pay and rent you can realistically charge will both have a significant impact on the return on your investment. If you want an income of £1,200 a month from the property, you've got to find out if the market will stand that.
Check what the current rental income of equivalent lets in the same area are. There will be a range, but you'll get an idea of an average for properties that are similar to the one you're considering. If you want £1,200, but similar properties aren't bringing in more than £1,000 a month, this may not be the right deal for you.
4: Factor in the costs of refurb
You'll need to not only know how much the actual costs of refurb will be but also how long it will take - really. We all know that optimistic estimates of a complete kitchen and bathroom refurb may be quoted in days but sometimes extend to weeks. Every week without a tenant costs you more money.
However, don't cut corners, you'll get better tenants if the property is well-maintained and looks attractive.
5: Check the potential return on investment
This is where you'll need to get your calculator out. There are plenty of figures to juggle.
· The cost of purchase - your deposit PLUS your legal, conveyancing fees and stamp duty.
· The cost of interest on a mortgage or bridging finance.
· The cost of refurbishments and ongoing maintenance costs.
· Any agents fees if you're planning to let someone else manage the rental.
· How will any changes impact you, e.g. What if the interests rates go up by 1%
· Factor in any void periods
All these are outgoings. To calculate your return on investment you need a pretty accurate set of figures. Don't guessimate!
Then you'll need to work out your rental income and do some calculations to see how long it will take you to get your initial investment out of the deal. If you don't do these sums it can be surprisingly easy to find that you never get back into the black. The numbers have to stack up.
6: Negotiate with your figures ready
With a sound set of figures, you're ready to negotiate. If you know your ceiling price and the point at which the deal becomes unviable you can negotiate confidently - and there's no danger of agreeing to anything that turns out to be a bad deal.
7: Know your limits
If you agree to anything more than your calculated maximum purchase price you'll be eroding your profits - and, potentially, ending up out-of-pocket. You need to be ready to walk away from any deal that doesn't stack up - there will be another one that works waiting for you somewhere.