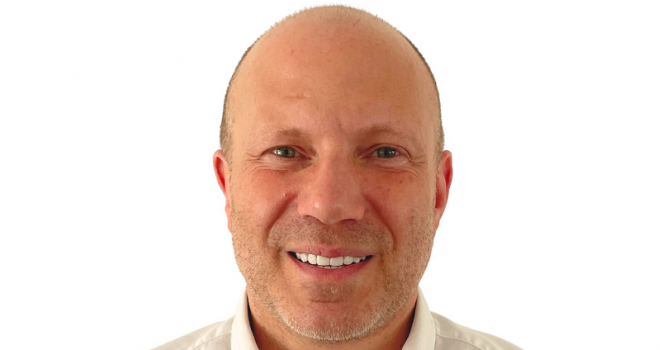 "The government has recently vowed to crack down on dodgy rent-to-rent landlords who flout housing laws and we welcome this wholeheartedly, but it also relies on landlords to avoid becoming victims"
PR: Tell us a little about yourself and your current role in the property industry.
LY: Having bought our first properties at a young age and later becoming landlords, both myself and Elliot Altman founded Elliot Leigh Group in 2003. Experiencing first-hand the challenges that came with void periods, when an opportunity arose to let properties to our local authority in Tower Hamlets, we realised that a Guaranteed Rent Scheme was a solution that many landlords who wanted to be hands-off would be interested in.
For over 20 years now we have been a trusted name in property management and Rent Guarantee/private sector leasing, paying out more than £400 million. Working in partnership with 50 local authorities and housing associations across London, we offer high-quality accommodation that is fully managed, enabling them to deliver necessary housing to their local communities.
For landlords, we offer a Guaranteed Rent service designed to ensure minimal hassle when letting a property. Elliot Leigh leases the property from the landlord for a period of time and then rents the property to tenants on their behalf, taking full control of the property management and maintenance.
PR: With landlords facing mounting financial and regulatory pressure, many will likely be looking at rent-to-rent or guaranteed rent schemes to provide some stability. What should they look out for when considering this?
LY: Despite demand and market rents being extremely high, landlords know that upcoming regulatory changes are putting them under increasing pressure to ensure they are compliant. It's a full-time job just keeping on top of the changes, let alone the management and upkeep of a rental property, and for many, that is the appeal of a Guaranteed Rent service.
There are some excellent, professional organisations (which we would, of course, include ourselves) providing a risk-free way of dealing with the increasingly complex regulatory framework, whilst maximising the opportunity to let property.
However, as with all sectors, there are also unscrupulous organisations taking landlords' properties without the financial resources to back up their promises and tarnishing the reputation of a service which is a lifeline for many.
Before entering into any kind of agreement, some of which will be up to five years or even longer, landlords must exercise due diligence and check that the company has the resources to meet their obligations. You wouldn't buy a house without a survey, so don't hand your property over without the proper background checks.
Companies House is a good place to start – we have come across organisations which from their website look and sound like they have been running for many years, but in actual fact they have only been in business less than six months! Of course, always look for reviews also, and if the provider is working with local authorities, ask for references from the local authority too.
PR: How can landlords mitigate the risks inherent in rent-to-rent?
LY: The government has recently vowed to crack down on dodgy rent-to-rent landlords who flout housing laws and we welcome this wholeheartedly, but it also relies on landlords to avoid becoming victims.
The biggest risk is using an organisation which has very little experience. As mentioned above, landlords must do their research. If the organisation says it is a member of several reputable trade bodies, follow up to ensure they are. Look at their financial history and post on landlord sites to get recommendations from other landlords who have used that organisation. Don't jump in blind.
PR: Will the Renters Reform Bill affect landlords differently if they are using a guaranteed rent scheme and if so, how?
LY: It is no secret that the Renters Reform Bill is a major concern to many landlords, not least the introduction of periodic tenancies which removes financial security for landlords, but also the abolition of section 21.
Whilst we await further confirmation on the details, we believe that Guaranteed Rents Schemes, like Elliot Leigh, will be able to mitigate much of the risk for landlords.
For example, the move to period tenancies is unlikely to apply to fixed-term lease agreements as the lease is between the landlord and Elliot Leigh. Landlords will have their Rent Guaranteed for the agreed term, regardless of whether the tenant leaves or not.
Rent arrears and evictions are common concerns for landlords. This has never been more true than now, as the cost-of-living crisis increases the risk of rent arrears and the Renters Reform Bill confirms the abolition of Section 21, making evicting tenants even more challenging and costly.
However, the local authorities we partner with take on the responsibility of rent collection and manage any arrears. Landlords don't have to worry about the financial impact of late payments or the costs associated with eviction processes. In addition, since guaranteed rent schemes like ours offer lease agreements, not ASTs (Assured Shorthold Tenancies) we believe we will not be impacted by the abolition of Section 21. This offers landlords peace of mind and a reliable income stream without the headaches of chasing overdue rent or dealing with legal proceedings.
PR: What would you say are the main challenges faced by landlords today and what advice would you give to overcome them?
LY: Where do you start? Increasing regulatory burden, rising mortgage costs, rent arrears, the length of time it takes to evict.
Obviously, mortgaged properties will be the greatest challenge for landlords who are coming to the end of their fixed term, and we know some landlords are looking to reduce the size of their portfolio so that they can pay off mortgages on other properties. Those who need to do this should consider it sooner rather than later to get the best price.
For landlords who do not have a lot of experience or the time and inclination to keep on top of the regulatory changes, I would recommend considering outsourcing the management. The fines for non-compliance will more than eradicate any savings made from not engaging professional support.
PR: Elliot Leigh has celebrated 20 years in business this year. What have been the biggest changes you've seen over the past two decades and what do you know now that you wished you knew back then?
LY: Over our 20 years, we've experienced recessions, the cyclical ups and downs of the market and a fair few housing ministers! I think one of the challenges we have faced is the rise in unscrupulous organisations tarnishing the reputation of long-standing Guaranteed Rent schemes like ours, which had the potential to damage landlords' trust. Fortunately, our reputation has helped to give reassurance when it was needed.
If we had known then what we know now, we would perhaps have expanded our services sooner, but we were cautious not to damage our reputation or the quality of the service we provide and that was the right thing to do.
There is no doubt that these are particularly challenging conditions being faced by landlords at present.
However, there remains an inherent need for private landlords in this country. We have both a private and social housing crisis and those landlords that navigate the challenges and make the market work for them can still gain from buy-to-let.
In the last year alone, 21,600 social homes were sold or demolished, and just 7,500 new homes were built – a net loss of 14,000. Local authorities are crying out for landlord support, and we believe there is a way for everyone to work together.