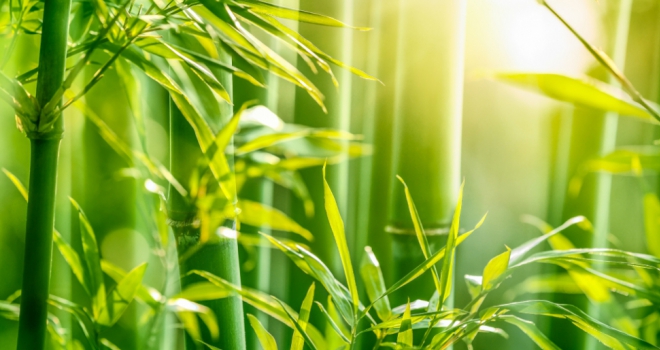 Despite the fact that bamboo can cause more harm to homes and buildings than the notorious Japanese knotweed, just 9% of UK residents would avoid planting some in the garden.
New research by Environet UK has revealed that bamboo is still popular with homeowners and gardeners who may not realise the danger it can pose to property. According to the numbers, 29% of those surveyed indicated that they would avoid planting bamboo because of its invasive nature, suggesting that most people are blissfully unaware of the risks.
Japanese knotweed may strike fear into the hearts of homeowners, but due to the greater distances its lateral roots can spread, bamboo has the potential to cause greater damage to homes and gardens. It too is capable of pushing through asphalt, brickwork, drains and cracks in concrete and is difficult to treat without professional help.
Readily available in garden centres and plant nurseries, bamboo can spread more than 30ft from the root ball beneath the ground, yet only 9% of people are aware of this. When left unchecked, 'running' varieties of the plant send out long lateral shoots which emerge in new locations such as lawns, patios, sheds and have even been known to grow through floors into homes. They commonly cross property boundaries, causing legal disputes between neighbours.
Despite this, most people with gardens would still consider planting bamboo, with the main reasons being that they believe it to be beautiful/attractive (26%), low maintenance (24%) and good for creating privacy where a garden is overlooked (21%).
While problematic plants should come with a warning, there is a serious lack of advice and guidance offered by garden centres and nurseries, with only one quarter (25%) of people who bought bamboo reporting that they were given any professional advice about it at the same time.
Bamboo is best avoided, but if you do want to plant it, here's how to prevent it from spreading:
1: Choose a clumping variety such as Bambusa or Chusquea
2: Always plant bamboo in a container or strong pot, never directly into the ground
3: Use a strong vertical root barrier to line the container, which is designed to contain bamboo.
4: Prune bamboo hard and regularly, at least every spring, to keep it in check.
Nic Seal, Founder and MD of Environet, said: "This research shows there is very little knowledge among the general public about the true nature of this problem plant. Bamboo may look beautiful but people should be very careful to avoid running types and take precautions when planting any bamboo, such as ensuring they're using specialist root barriers.
"Awareness of the invasive nature of Japanese knotweed has grown significantly in recent years but the biggest worry is that people are still buying and planting bamboo in gardens across the UK, completely oblivious to the risks."