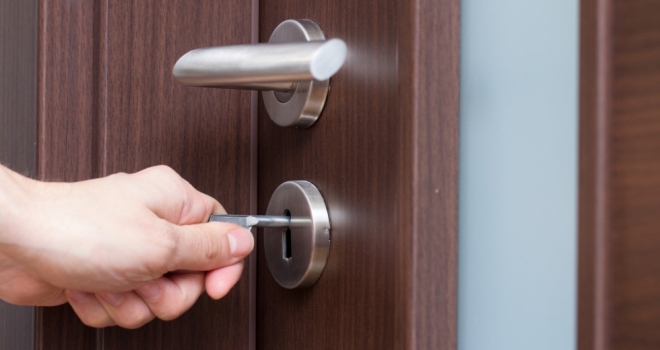 The research – carried out among 2,008 UK adults through a Censuswide survey – revealed that, on average, 1 in 4 never lock their front door when they go out, despite nearly 1 in 5 (17%) having experienced a burglary, and 1 in 3 of those having been burgled more than once. Alarmingly, 4% of people never lock anything when they go out.
The survey also revealed the most security-conscious regions, the UK's riskiest and safest areas as perceived by residents, as well as how neighbours would react if they witnessed a burglary. Highlights include:
Londoners are the least security-conscious with home security - An overwhelming 33% never lock their front door when they go out and 48% never lock their back door, despite it being the riskiest region for burglaries – double the UK average. The South West is the most responsible region with (83%) locking their front doors when leaving the house.
Glasgow had the highest rate of have-a-go heroes with 23% saying they would confront a burglar if they saw a neighbour's house being burgled - On average, 17% of those across the UK would confront a burglar at a neighbour's house, with one citing they would 'use a baseball bat' to intimidate the intruder, exposing themselves to danger as well as potential legal issues.
The majority (83%) would call the police if they witnessed a neighbourhood burglary - However, some 3% would do absolutely nothing if they witnessed a burglary in a nearby house, with one even stating, "it would depend on which neighbour's house it was," as to whether they would help.
The South West has the most proactive neighbours - Only 1% of residents wouldn't take any form of action when witnessing a break-in. The North East had the highest percentage of neighbours who would turn a blind eye, with 6% saying they wouldn't do anything.
Only 60% of those living in Greater London feel safe, followed closely by those living in the City of London with 63% - The North West was also cited as an area where some residents felt vulnerable, with only 58% of Liverpudlians saying they felt safe, as well as only 64% of Mancunians. The North East closely followed with only 2 in 3 feeling safe (68%).
The South West and Scotland are considered the safest area to live by locals, with the majority (80%) feeling totally safe in their neighbourhood - Bristol (79%) and Plymouth (84%) rank amongst the top three safest cities, but Edinburgh was crowned as the safest city overall, with an overwhelming 88% agreeing that they feel safe and secure where they live.
Steven Montgomery, Managing Director of Somfy UK and Ireland, said: "We were extremely surprised that people aren't being more vigilant when it comes to home security, especially given some have had first-hand experience of burglaries. We were also shocked that there wasn't a correlation between the areas perceived unsafe and the efforts people made with security – if you don't feel safe, you should at the very least lock your doors."
"Of those surveyed, 58% of UK residents have adopted Smart Home products, with the most common being outdoor lighting (40%), followed by Smart cameras (25%), Smart alarms (19%) and finally, Smart locks (15%). More than half (53%) of those using Smart Home security products said they feel safer as a direct result.
"It was also interesting that nearly half of UK residents don't have any form of Smart Home security. The biggest advantage of including smart home devices and security features is that they can prevent break-ins from occurring altogether. Burglars generally look for easy targets and unprotected homes. If they sense that you have a modern security system, most burglars won't even bother targeting your property."