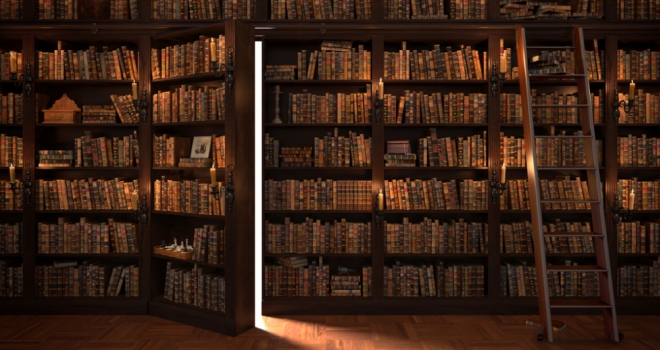 Secret passages, hot tubs and swimming pools have been revealed as dream home renovations for Brits as part of a new study.
The research, collected by loans broker Norton Finance as part of their Home Improvements Report 2019, asked 1,000 Brits what their dream home renovation would be.
A place to hide was among the most popular picks across the nation, with nearly 12 million (18%) Brits choosing a secret passage/room as the most desired addition to their home.
A further 6 million (10%) people in Britain - including over a quarter (26%) of Londoners and nearly a third of men – said they would install a panic room in their residence, suggesting an urge for more security in the home.
Wellness rooms, a sanctuary to rest and recuperate, and yoga sheds also proved popular with the British public. Over 13% of Brits would install a yoga shed and a further 16% wanted a wellness room. British men were also found to be a third more likely to desire escaping to a wellness room or a yoga shed than women, while conversely, over one in ten (12%) women chose a 'man cave' as their dream pick.
When it came to more typical notions of luxury, it was swimming pools (34%), hot tubs (31%) and walk-in closets (31%) that were the most desired by the nation.
The push for physical and mental wellbeing was top of the priority list for many Brits, with nearly a third opting for a home gym and fewer that one in five (18%) choosing a wine cellar or home bar/pub as their dream addition to their home.
You can read the full Home Improvement Report 2019 by Norton Finance on their website.
Paul Stringer, Managing Director at Norton Finance, said:
"The results from the wider Home Improvements study showed some really interesting findings. Over the last few years there has been a definite trend towards wellness and self-care and we can see this in the results. Ten years ago, we probably wouldn't have seen improvements like a wellness room, or a yoga shed making it onto the list."
"Secret passageways and rooms are things we see all the time in movies and the number of people wanting one makes it feel like us Brits want a sense of magic and mystery in our lives. It conjures up images of Hogwarts, with its secret passageways and rooms, or walking through the wardrobe to Narnia."