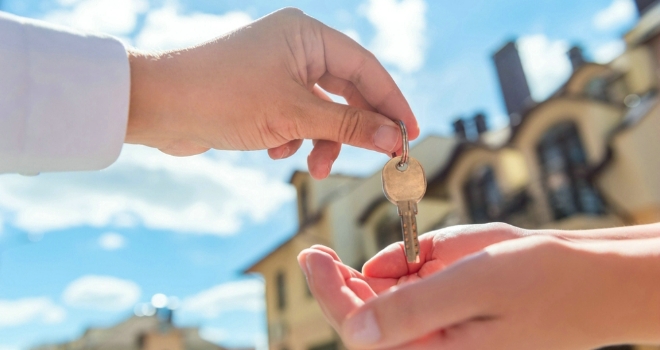 Just over a year ago, the prime minister laid out his commitment to homeownership, stating that he wanted to give people "the fundamental life-affirming power of homeownership" and "spread that opportunity to every part of the country".
Yet, as we approach the end of the year, spiralling house costs and the huge increase in the affordability gap have cast doubt on the government's promise to "turn generation rent into generation buy". As we look ahead to 2022, we have a fresh opportunity to implement change.
This is not to say that 2021 hasn't seen some significant progress with regard to assisting aspiring homeowners. The extension of the help-to-buy loan scheme and the introduction of 95% mortgage guarantees this year has been largely welcomed by the sector. However, the most recent figures demonstrate that these initiatives are nowhere near enough. Nor are they accessible by the very people the Prime Minister wanted to help.
The most recent house price surveys from the UK's biggest mortgage lenders have shown that the average house price is now £270,000. Even with a 5% deposit under the 95% mortgage guarantee scheme, buyers are still required to have saved £13,500 plus legal fees; a huge obstacle for those who struggle to save whilst renting. Also, the majority of the 5% mortgages cannot be used for new build homes.
According to a recent Guardian analysis, the affordability gap has grown in 98% of England's local authorities since 2015. This is based on the traditional benchmark that the property price minus a 10% deposit should not exceed 4.5x the buyer's wage. But this target is unachievable for buyers under 30 in 95% of local authorities in England, based on median earnings for that group.
While the Government has committed £11.5bn over the next five years under The Affordable Housing Programme, this is less than the £12.8bn per year for the next decade needed to end the housing crisis and meet its housebuilding target according to leading housing organisations.
If anything, 2021 has made it clear that the only way to deliver the amount of new affordable homes needed is through a significant injection of private sector investment. That is why it is welcome news that the new Homes England chair, Peter Freeman, is starting to pave the way for institutional investors to engage with the Department for Levelling Up, Housing and Communities, so mitigating the reliance on public funds. Indeed, there are many innovative private organisations ready and willing to invest in affordable housing and a few have been doing this for a considerable time.
Rentplus is one player in the market delivering affordable homes to people struggling to save whilst renting. For over a decade we have been working to deliver quality affordable homes for people with no savings and turn them from renters to homeowners. Five years ago, our first tenants moved into a new home without needing any deposit.
In August 2021, these individuals, couples and families officially purchased their home, with a gifted deposit from us. With no staircasing they immediately owned 100% of their home delivering some of them well over 20% equity from day one of becoming a homeowner.
Despite the statements made by Homes England and the demonstrable success of alternative homeownership schemes, they remain a frequently overlooked and untapped resource. Whilst Rentplus and others in the market have engaged with forward-thinking councils across England, we are still finding that some local authorities are reluctant to accept privately funded affordable housing preferring instead to rely on the more familiar route of government grant. This is despite clear guidance allowing such investment to be entrenched in the National Planning Policy Framework and reinforced by the Planning Inspectorate.
This reluctance to accept private funding is preventing local people from becoming homeowners, trapping many in the spiralling cost of private rental which can severely limit their chance of raising a deposit. They are preventing entrepreneurial players from delivering the affordable housing so desperately needed. Time and time again we speak to housing officers who will only consider the 'traditional' methods for delivery of affordable housing, despite changes to planning law. Often they then engage in expensive planning appeals against more innovative schemes, and lose..*
To drive meaningful change in 2022 and beyond, government support for affordable housing tenures should be backed up by clear guidance that encourages local authorities to welcome institutional investment in their affordable housing provision and to consider innovative models. There needs to be a framework to which providers can refer to confirm that there is national-level support for accepting institutional investment, instilling confidence to accept alternative provisions outside of government grants. In turn, this enables local authorities to focus grant funding on the delivery of new homes for social rent.
With housing costs continuing to soar and the affordability gap continuing to widen, 2022 must be the year when alternative homeownership schemes can play their part. By welcoming and taking a clear position on privately funded schemes, the government can enable the scaled-up delivery of additional affordable homes to those that need them most at no cost to the taxpayer.