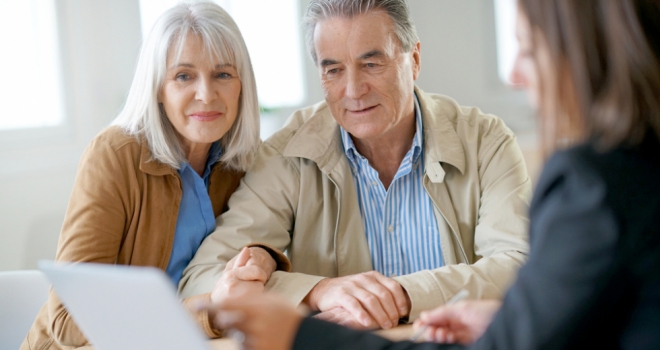 It's an age-old question that many will ask themselves as they look forwards and begin to think about retirement, should I put money into a pension pot or would I be better focusing on building up an alternative income stream, such as from a property portfolio?
It's a question that requires very careful consideration. The right decision could make a huge difference to the quality of the retirement in question and there are risks to both strategies.
Matt Harper-Penman, Group Director, Fabrik Property Group, says: "Sound financial planning is incredibly important when it comes to retirement, yet so many of us don't focus on it until quite late in life. Both pensions and property have their attractions when it comes to funding your retirement, so it's well worth investing time in discovering what will best suit your individual circumstances and plans."
According to recent data from Unbiased, 21% of Britons have no private pension. Meanwhile, according to pension statistics from Finder, the average UK pension pot is just £42,651. The average retirement age is 64.7 years old for men and 63.6 for women, and life expectancy stands at 79.4 years and 83.1 years respectively. This means that a £42,651 pension pot will need to last around 15 years for the average man and around 20 for the average woman.
While it's true that retirees don't spend as much as working professionals, Which? reports that the average two-person retiree household spends £26,000 per year. That covers the basics and some luxuries (hobbies, eating out and European holidays). Those looking for a more luxurious retirement (buying a new car every five years and enjoying long-haul holidays, for example), spend around £41,000 per year. Clearly, that average pension pot isn't going to cut it.
Building a property portfolio as a viable alternative to a pension, therefore, has its attractions. Property can provide a regular income through rent and is also an asset that can be sold, should the retiree need access to a larger amount of money.
It's an approach that Steve Jacob, CEO of Fabrik Property Group, figured out early on. Steve took out a residential mortgage to buy his first home, as so many people do. However, he very quickly realised that he could do much more with his money by investing it in property instead. As such, Steve sold his home and moved back in with his parents. He began investing in property with the money from the sale and now has a portfolio of 50 properties, worth notably more than the average pension pot.
Matt adds: "Each member of the team at Fabrik Invest is passionate about the potential that property has to provide a long-term, stable income stream. We're drawing from our own experiences and strategies – and learning from our mistakes – to support our investors to use those same strategies to build their wealth. In many cases, those investors are using property as part of their retirement planning."
The property versus pension debate is one that will continue over many years. Retirees in the UK have greater freedom over how they fund their golden years these days and many are taking an approach that balances their pension with other streams of income. Those just starting to build their property portfolio are often looking for a low entry point, which makes northern cities such as Manchester particularly attractive.
According to the latest Zoopla UK House Price Index, Manchester property prices were growing at the second-fastest rate in the UK in May, increasing 7.2% over the past year. Manchester's average property is now worth £187,800, while the UK average stands at £229,300, emphasising the northern city's value for money for those looking to start building a retirement-funding property portfolio.
Matt concludes: "Manchester is a city with excellent long-term potential in terms of its property market. With a robust economy and ambitious urban development plans, as well as affordable prices, it's a key city in many property investors' portfolios – and rightly so."