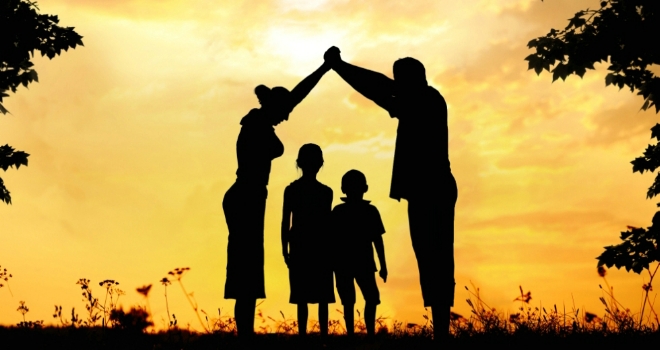 With average deposits for a home in the UK currently weighing in at a terrifying £51.5k – it's more important than ever to get a plan in place to help your children break into the property market.
With a third of first-time buyers now relying on the bank of mum and dad to get a roof over their head, Reuben Skelton from Oaksmore ISA compiles his 5 top tips on how parents can prepare and give their children the best foothold on the property ladder.
1. Invest for interest
Investing as early as possible is one of the best things you can do to help your children buy their first home. If you're able to budget and allow for a small percentage of your monthly income to go into a cash ISA this could be the difference between affording that all important deposit, and not. With hundreds of ISAs available to you it's important to opt for one with the greatest returns that will accumulate a good amount of interest.
At Oaksmore, our IF ISA offers a competitive fixed annual interest rate of up to 7.5% with tax-free payments. At the current rates, investing your annual allowance of £20,000 in a five year bond can accumulate a total of £8,712 in interest alone, bringing your total investment of £20,000 up to an impressive £28,712.
2. Shop around
Everyone loves a deal. Advise your children not to settle for the first property they see but to spend some time shopping around for the best property and value. Buying a home will likely be one of the biggest decisions of their life so far, so it's important to invest time into getting it completely right. Have them sign up to property e-alerts that will notify them when a new property which meets their specifications becomes available for viewing and iterate the importance of getting in to view quickly. It's a seller's market and properties are being snapped up faster than ever.
By that same token, it's also important to make sure they're getting the best mortgage possible. If they aren't confident choosing their own mortgage, a brief consultation with a mortgage broker can be a relatively inexpensive yet practical solution.
3. Opt for a guarantor mortgage
If you're fortunate enough to be in a position of financial security, a guarantor mortgage can be a superb way of boosting your child up onto the property ladder. A guarantor mortgage simply means that if your child begins to fall behind on their mortgage repayments you, the guarantor, will be liable to pick up the slack until they are able to resume payments.
The benefit of this scheme is that the first-time buyer is able to borrow more or put down a smaller deposit. As the guarantor you will not have any stake in the property in question, nor will your name appear on any of the title deeds, but you must agree to use either your home or a lump sum of savings as a collateral should you then also fail to keep up repayments. As such, this option is best suited to those who are in a more stable financial position.
4. Remortgage your home
Another option is to remortgage your own home to free up a lump sum in cash that can then be put towards a deposit on your child's first home. For example, if you currently owed £100,000 to your own mortgage lender can be possible to renegotiate your mortgage such that you owe £120,000, therefore freeing up £20,000 in cash.
It's important to note however, that should you choose to remortgage your home you will have more of your own payments to cover, you will incur arrangement fees and you will be then be paying interest on a higher mortgage rate. These should all be considered before choosing to remortgage as this may affect your retirement plans and the amount of cash freed up in the move.
5. Bring them home
One very simple way to help your children hold onto their hard-earned cash is to welcome them home for a time. Inviting your children back into your home will help cut down on their outgoings including rent, council tax and energy bills.
The average millennial spends £850 per month on living expenses in the UK, so living with parents and investing this money wisely will put them in a great position for putting down a deposit on their first property.