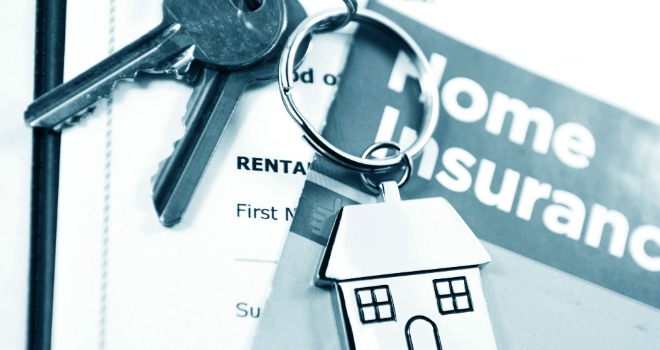 "The main area of misunderstanding seems to be around buildings insurance as 51% of people mistakenly believe it covers their contents as well."
Together Mutual Insurance has revealed the vulnerability of Britain's homes as 20% admit they have no contents or buildings insurance.
The North East is the most uninsured region in the UK with 32% of homes in Newcastle going without buildings and contents insurance. The North West isn't much better with 29% of homes left uninsured. Looking at Yorkshire and the Humber, Sheffield takes the lead in this region with 30% of homes left uninsured.

These findings come as a report by a coalition of the world's biggest insurers reveals that extreme UK weather events are driving up uninsured losses. Crime rates don't look much better either, as the Office for National Statistics reports that police-recorded crime across England and Wales has risen by 10%2 – the largest annual rise for a decade with up to 10,500 burglaries reported.

The cost of contents

The cost of this risk goes beyond the one in five who have no home insurance in place. Shockingly, of those with buildings insurance, 1 in 2 (51%) wrongly believe their contents is also covered, with the average UK household contents amounting to £25,857. A further one in ten respondents claiming to own over £60,000 worth of belongings.

Scots consider themselves to have the most valuable home contents with the average dwelling containing £30,794 worth of belongings, followed by the East of the UK with £28,244 and London where homes play host to £28,214 of items.
The most expensive items in UK homes are deemed to be kitchen appliances which amount to an average of £2,218 per home followed by jewellery (£1,760). Despite the high value of the belongings in UK homes, 19% of those who don't have home insurance are people that have never even considered getting contents insurance while nearly one in ten (9%) believe their area is safe enough not to need any protection.

Ignorance is bliss

It may be surprising to find that women are the worst offenders when it comes to leaving their home and its contents unprotected with just 47% bothering to get full home insurance, compared to 56% of men.

Meanwhile, people in private rental accommodation are at risk with 42% of properties left uninsured followed by students with 31% of properties at risk.

When it comes to understanding policies, people in the North East are the most confused about what their insurance covers. 67% believe their buildings insurance covers their home contents and a whopping 41% in Newcastle believe their home insurance covers their personal belongings even when they are out and about.

Jon Craven, CEO of Together Mutual Insurance said: "There seems to be a confusion around the different types of home insurance and as a result, thousands of pounds worth of goods are sitting in British homes unprotected. The main area of misunderstanding seems to be around buildings insurance as 51% of people mistakenly believe it covers their contents as well.

We would strongly advise that any homeowner or tenant checks with their preferred insurance provider to discuss what the available options are to protect their home."