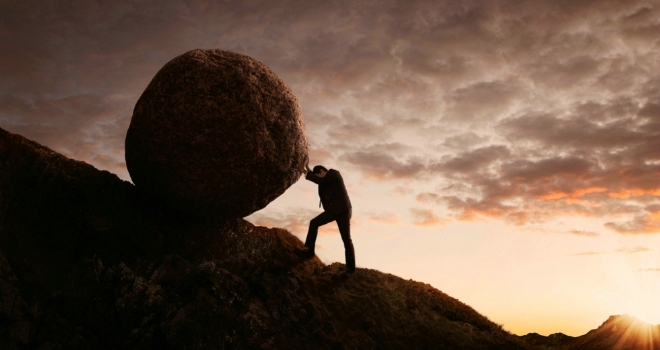 The latest research from online mortgage broker, Trussle, has revealed that 38% of self-employed borrowers are making worrying lifestyle changes and professional sacrifices just to get onto the property ladder.
The firm used insight from lenders and over 2,000 self-employed mortgage applicants and found that over 13% of self-employed borrowers have seriously considered abandoning homeownership ambitions. Additionally, 9% of applicants have reconsidered their self-employment status altogether.
The new research reveals how challenging the journey to homeownership is for the UK's 4.85 million self-employed workers. Compared to permanently employed applicants, the self-employed need to go through extensive affordability assessments, provide further documentation and can face extra costs during the mortgage process.
Perhaps most concerning is the revelation that some self-employed borrowers feel forced to delay having children or expanding their family. This is reflected in the 18% of self-employed borrowers, aged between 25 and 34, who have put-off having children to focus getting onto the ladder.
Meanwhile some self-employed borrowers feel obliged to fundamentally change their day-to-day lifestyle with 8% taking on extra work to prove their income on paper for lenders, 7% who have been put off moving despite their existing property 'no longer being adequate' and 4% who felt the need to move back in with friends and family.
Trussle's Mortgage Saver Review also found that nearly three quarters (71%) of the UK's self-employed population believe their employment status made it more difficult to secure a mortgage.
Trussle is calling for a collaborative effort from the industry and the Government to better support the self-employed. Suggestions include integrating Open Banking to help those with multiple income streams, becoming more flexible with tax reporting periods, and assessing self-employed mortgage applicants on their current, and not historic, income.
Ishaan Malhi, CEO and founder of Trussle, commented: "Considering the average income for the self-employed is higher than those in permanent employment, there's no reason why the journey to home ownership should be anymore difficult for those who are self-employed.
It's concerning that many self-employed people feel pressured to make significant personal sacrifices to get on the property ladder. No one should feel they need to choose between having children and home ownership. Nor should anyone feel forced to change their employment status just to make the mortgage application smoother.
This needs to change. We're calling on the industry and the Government to work more cohesively to make changes for the better. As part of this commitment, we're in the process of developing flexible products designed to suit the needs of the self-employed."