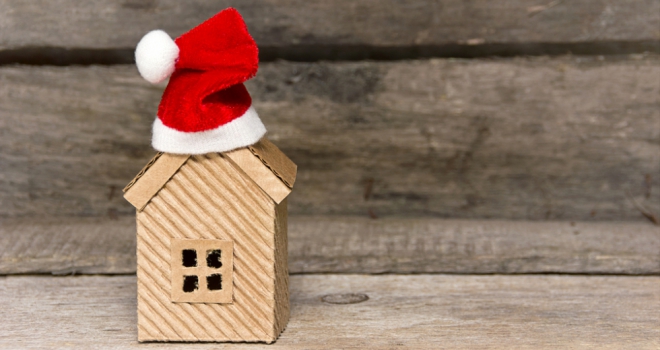 In fact, 49,470 new homes were completed in the first quarter of 2021. That's the highest figure in over 20 years and a four per cent increase compared to the last three months of 2020.
But as families begin new lives in their new homes, we should consider how this rapid rise in households affects Santa Claus' Christmas schedule.
New data from St. Modwen Homes reveals the true impact of the UK's housing boom for Santa, Rudolph, and the rest of the reindeer gang when visiting homes across the country, including new builds in Wantage and houses in Stafford.
The national housebuilder has tracked the number of new households year on year since 2000, calculating how much extra time is needed for Saint Nick to deliver presents in the UK while on his international mission.
As Santa unloads his sack of presents, the research also points to the huge number of calories that he consumes through numerous mince pies and glasses of milk at every home across the country.
Even a minute makes a difference According to projections, there will be around 289,000 new homes in the UK this year by the end of 2021. This figure is thanks to the construction of thousands of new build homes and a fraction of conversion projects across the country. This means that Santa is under even more pressure to deliver presents to every home in the UK, even with an already tight schedule.
According to St. Modwen Homes, Santa will spend an extra 86.7 seconds delivering presents to UK homes in 2021 than he did in 2020. While a minute-and-a-half doesn't sound like too much time to squeeze in, consider the fact that Santa can only spend 0.0003 seconds per household to deliver all the presents in the world.
In fact, since 2000, Santa has had to find an extra 18.4 minutes to deliver presents to the UK. As the UK aims to increase its homebuilding capacity, Santa will need to be nimbler on his feet in future.
Christmas isn't a piece of cake… it's a whole load of pies
We all want to treat Santa to a mince pie and a hearty glass of milk while on his travels, and the man himself always acknowledges our generosity by leaving some great gifts under the tree.
In 2021, Santa will eat an extra 65,314,000 calories worth of mince pies and drink 27,455,000 calories worth of milk, compared to the previous year. However, this shouldn't worry a man whose diet already consists of gingerbread and candy canes.
Reining in the reindeer diet
It's not just Santa that's getting his fill from Christmas snacks. Along with mince pies and milk, children love to leave out a carrot for Rudolph – after all, he needs the energy to keep his red nose shining.
In 2021, new homes will put out 32,111 carrots per reindeer. Each member of the riding crew of nine (no bonus points for remembering their names) will eat 963,333 calories worth of carrots each.
If you're spending your first Christmas in your new-build home, it's important to keep with old traditions and make your own new traditions. Santa loves his mince pies and milk, and the reindeer love their carrots — and Santa will certainly take the time to show that he appreciates your generous gifts.