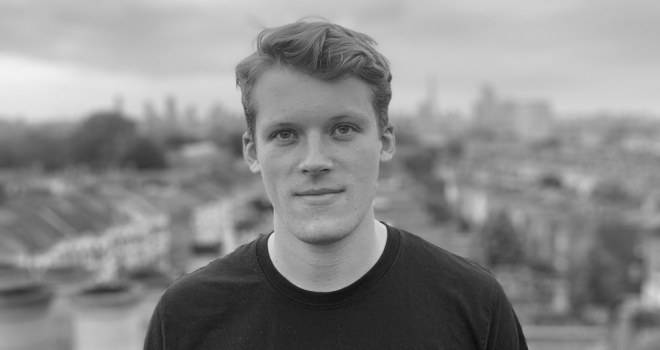 "We are straining to build enough houses, and developers need to be empowered to maximise the number of affordable homes that are available to people throughout the country."
The first step on the way to building any kind of property has always been finding the right site. On- or off-market, developers must locate the perfect spot for their next project.
The options are vast: undeveloped land on the edge of a settlement; existing properties that could be replaced or converted; small gaps between existing plots; or even a large back garden that could be divided then built on. There are many places to look and many strategies for uncovering potential sites.
To find the right one, some developers rely on professional site sourcers, either freelance or in-house. Others still start the process by picking an area and simply walking the streets, trying to find a spot with the naked eye.
Then begins the long process of drawing together the necessary information to assess a site's viability. A developer would need to access Land Registry data to understand who owns the land and the price they paid for it, which can be a painstaking process if one is trying to source dozens of potential sites at once.
The next step would be to explore local council records to examine planning permissions and constraints, and the approval rates for planning applications that have been submitted for other projects in the area. Having gathered this information, the developer (or an architect or property investor, say) would then have to manually compile the data so they could gain a complete picture.
If the data presents any red flags, the site is dismissed, and the process starts again. If everything seems in order, then the developer must set about contacting the landowner – developers will likely send thousands of letters each year to the owners of off-market sites.
Clinging to the old ways
Clearly, the old methods for sourcing sites are problematic, consuming as they do a huge amount of time, with no guarantees of results. It is a question of finding the proverbial needle in the haystack.
Indeed, working in the development and planning sectors for several years, I saw that firms were constantly straining to fill their pipeline with new sites, in turn damaging their productivity and inhibiting growth.
Something has to change. Specifically, more intelligent ways are needed so developers can access, analyse and visualise all the necessary data to make faster, more informed decisions about which sites to target.
Some solutions do exist that allow access to larger datasets, but the price points for membership tend to be prohibitively high for smaller developers and architecture firms. And this is a crucial point – SME developers in the UK have been on the decline, muscled out by larger competitors in a fast-paced market. In fact, in 1988 small builders were responsible for four in ten new-build homes, compared with just 12% by 2018.
Sourcing off-market sites more effectively and efficiently is key to empowering smaller developers to undertake more projects and build more properties. Indeed, the Government itself has acknowledged this point within the context of the well-document housing crisis; at the start of 2020, Housing Secretary Robert Jenrick stressed that "small housebuilders are vital to building the homes this country needs".
The big data revolution
So, how do we tackle this issue and provide more support to small developers? In a word: data.
Almost every industry is being transformed through the better, more advanced use of technology and data. The proliferation of cloud computing, big data and software-as-a-service (SaaS) has granted organisations of all sizes the ability to access, analyse and understand vast datasets. In turn, this enables decision-makers to operate more strategically, improve efficiency, identify new opportunities, and gain a competitive advantage over other businesses in their sector.
As a practice, site sourcing stands to benefit in all of these ways. And SearchLand is at the forefront of this big data revolution, offering small developers a way to make more informed-decisions when on the hunt for prospective sites.
Importantly, squeezing value out of data should not require any special training. Any developer who knows the area that they are looking to build in, the necessary specifications of a site, and the required planning approvals they may need should be able to use technology to rapidly crunch relevant data, and filter a list of potentially thousands of sites down to a manageable few.
As noted, using the traditional methods, manually sorting through thousands of sites and paring the number down to a final list will have taken hours, even days – technology can and will change this.
When my co-founders and I created SearchLand, we wanted to give people a comprehensive, easy-to-use map-based platform that brought together all the most important, up-to-date data required to find the right site. As a SaaS solution with fair, transparent pricing based on usage, it allows even the smallest developers to stay competitive by taking full advantage of all possible sources of comparable data and making sharp, strategic decisions to hold their own in a tough market.
Targeting sites more strategically comes with the added benefit of streamlining one's letter sending approach, too – fewer, better sites mean fewer envelopes through letterboxes. Essentially, the entire process benefits.
In every industry, having access to the right data can only improve processes and increase output. As a country, we are straining to build enough houses, and developers need to be empowered to maximise the number of affordable homes that are available to people throughout the country. Having access to the right data is not just a secret weapon that can help developers achieve greater success – it can help combat the housing crisis by making the most of the space we have.