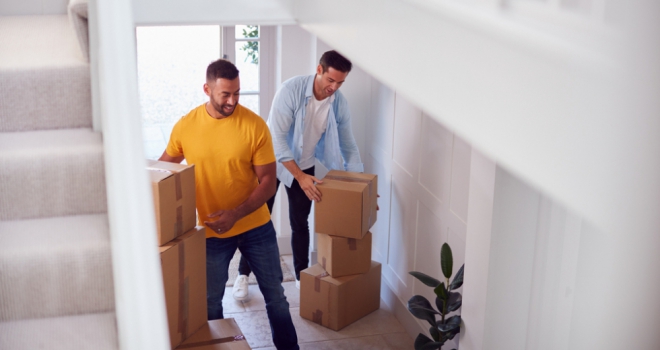 "Whilst demand is notably up across the board, when compared to the same period for the preceding three years, demand in the 30+ age category has seen the largest surge"
London's buoyant co-living market shows no signs of slowing down, according to data released by BAM, which reports that demand for available co-living units across the capital is at its highest point ever since BAM's inception in 2013 during January- March 2023.
When compared to the same time period 12 months prior, the average number of prospective tenant enquiries per unit received by BAM sat at 5.3. In addition, when comparing this to 2021 and mid-pandemic levels, average enquiries sat at 2.1 per room available.
Demand for available units is further emphasised by data showing how long the average empty unit remains available within BAM's portfolio of 1,300+ rooms across London's most popular residential boroughs. According to the newly-released data, the average co-living unit remains available to let for just two working days; measured by the point at which BAM advertises a unit's availability to prospective tenants, to the point at which a tenant pays a holding deposit to take the unit off the market.
The highest demand throughout Q1 2023 for co-living lets was seen amongst the 30-35 age bracket, making up 39% of total lettings enquiries received. In comparison, the year prior saw a slightly younger demographic of tenants most prominently seeking co-living accommodation in the capital, with 25-30-year-olds making up 42% of enquiries received by BAM.
Alex Gibbs, Co-Founder and Director of Built Asset Management, explains: "Q1 of 2023 witnessed an incredibly hot co-living market. Our data shows us that the ever-increasing popularity of the model amongst young professionals was supercharged by a desire for known, fixed overheads in a world of rapidly increasing energy costs. The effects were magnified by supply and demand imbalances in the wider rental market, as landlords sold 35,000 more properties than they bought across 2022.
"After the scares around a new covid variant in early 2022, Q1 of 2023 represents the first start to a year in a co-living market fully unaffected by the pandemic since 2019. Traditionally a very buoyant part of the year pre-pandemic, it has been very positive to see the market return to this form.
"Whilst demand is notably up across the board, when compared to the same period for the preceding three years, demand in the 30+ age category has seen the largest surge. This was a change that we expected to see, to a degree, due to the cost-of-living crisis taking hold and motivating Londoners further along the age and income continuums to opt for a more financially stable and cost-effective living arrangement."