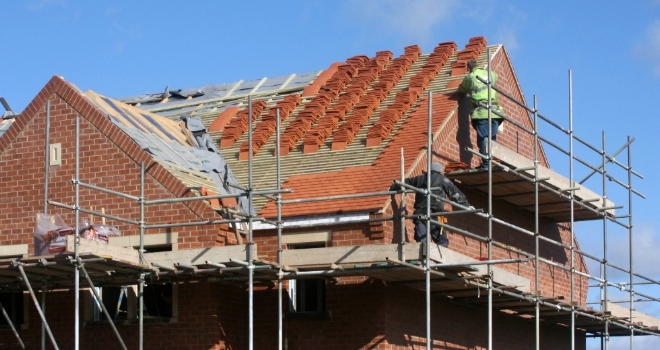 Volume housebuilder, Taylor Wimpey, says it is well-positioned for substantial volume completions from 2023, following a strong second-half performance to date and remains set to deliver results for its full-year in line with previous guidance.
The business stated that it had achieved a strong sales rate of 0.91 homes per outlet per week in H2 to date against the 0.76 during the same period last year, and only slightly down on 2019's 0.93, adding that its outlet openings had progressed according to expectations, with 64 new outlets opened in the year to date compared to 2020's 56 and 2019's 76.
The firm said that it plans to increase outlets by around an additional 50 by the middle of 2023, after growing them in H2 2022.
As highlighted in its half-year results, Taylor Wimpey expects full-year group operating profit to be around £820 million. Completions are anticipated to be towards the "upper end" of its guidance range of 13,200 to 14,000.
For 2022, it expects "modest growth" in completions before 2023's "more significant" outlet driven growth.
Its current total order book, as of November 8, totalled around £2.8 billion (2020: £3 billion; 2019: £2.7 billion).
The firm also said it had seen an "easing in certain areas" in terms of material costs and their availability. "Going forward, we expect conditions to gradually improve as suppliers adjust to current demand levels," its statement read.
Pete Redfern, Taylor Wimpey's CEO, said: "We have been building a strong forward order book for 2022 and continue to see good demand for our homes, supported by a positive market backdrop.
"Despite well-publicised industry supply chain pressures, we are managing our supply chain effectively and are benefiting from our scale and strong partner relationships. We continue to see house price inflation fully offsetting build cost inflation.
"Looking ahead, market conditions remain supportive, and with the benefit of our strong land position we are well placed to deliver against our medium-term targets."