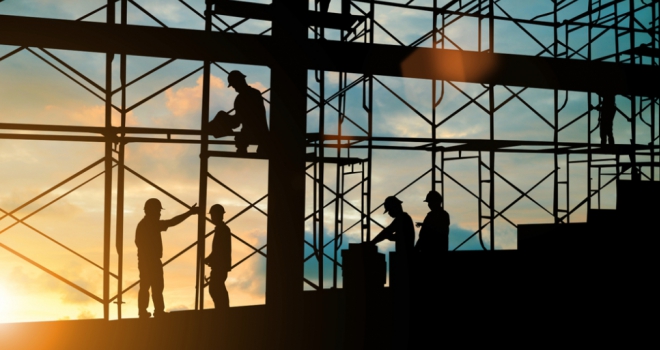 Planning remains a significant barrier to increasing housing delivery over the next 12 months, with 94% of SME housebuilders seeing delays in securing planning permission or discharging conditions stifling housing supply.
Figures taken from a survey of small and medium housebuilders in the UK conducted by the Home Builders Federation (HBF), Close Brothers Property Finance and Travis Perkins, has found that a number of issues make it likely that conditions will worsen for housebuilding in 2022.
Local elections in London, Wales and Scotland means local authorities will suffer issues with planning permission backlogs, while 78% of housebuilders also see the supply and cost of materials as major barrier to delivery (up 20% from last year). Over half - 59% - see the supply and cost of labour as a major barrier (up from 19% last year).
The survey, now in its second year, takes a deeper look at how the Covid-19 pandemic has changed the landscape for housing delivery via SMEs and includes an in-depth focus group this year, which drills down into the key findings from the survey.
Frank Pennal, CEO, Close Brothers Property Finance, comments:
"The combined challenge of both labour and material shortages, rising costs and planning delays are a serious risk to the delivery of new homes across the UK. Developing homes takes months and years and while some of these issues might only be short term, they risk leaving a lasting legacy on the provision of new homes. It is important for the industry to work together to overcome these issues, encouraging young talent into the sector, reforming the planning system and securing sustainable supply chains."
Stewart Baseley, executive chairman of the Home Builders Federation said:
"Recent decades has seen a collapse in SME builders numbers and the survey shows the considerable challenges the sector continues to face. Every single SME I speak to is suffering badly from delays to the planning process. SMEs are literally having to put their businesses on hold whilst local authorities delay the start of construction as their planning departments don't have adequate capacity to process applications effectively. Allied to concerns on materials and staff, planning delays threatens the demise of even more SME builders."
Kieran Griffin, Managing Director, Travis Perkins, comments:
"With more people than ever in need of good quality housing, it's not an option to put down tools. This survey shows how important it is that we work really closely with our customers and suppliers, and across the industry, to ensure developments continue. Only by collaborating and finding smarter and more efficient ways of working together, and planning well ahead of time on projects, will we overcome the current market challenges with Travis Perkins as a leading partner to SME house builders."