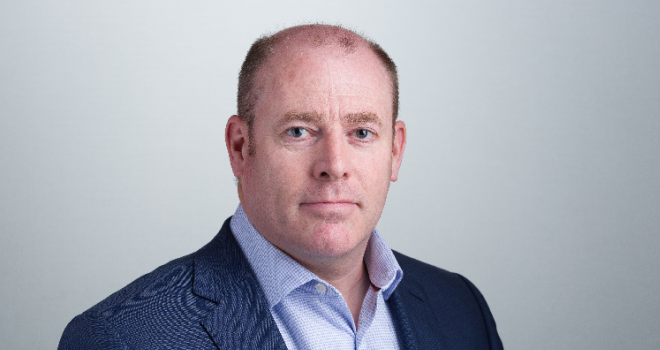 As co-founder of property development training company propertyCEO, here are the 10 questions I get asked most often, and the best advice I can offer you for each:
1. How small is 'small-scale'?
There's no formal definition, but typically you'll be looking at projects of between 5 and 20 units, for example, flats or apartments that would produce a profit of between £100k and £500k over a period of 18-24 months. This is a real sweet spot since these projects are more profitable and, in many ways, more straightforward than a self-build or flip, but they're too small for the larger housebuilders to be bothered with. That means you've got less competition – a very good thing.
2. How 'straightforward' is a small-scale development really?
A small-scale property development project has a bigger budget compared to a flip or a refurb, and this means you can afford to hire an experienced Project Manager to oversee the work on your behalf. This is a big plus since, on smaller projects, you will invariably have to oversee everything yourself, which can be both daunting and time-consuming. This larger budget also means you can afford to appoint a main contractor rather than a jobbing builder, which gives you a larger, more reliable organisation with better systems and greater abilities.
3. What does a small-scale project look like?
While a new build can fit the bill, it's not the easiest route because you need to get planning permission first. In my opinion, a better path for a novice developer is to go for a conversion project. This could be converting an office, shop, bank, restaurant, light industrial building, etc. into apartments.
The government has recently granted comprehensive permitted development rights that allow us to change the use of these buildings (and others) to residential without needing full planning permission. It means there's less planning risk, and because you're dealing with an existing building, the projects are usually quicker than building from scratch. And you only have to look around your local town or city to see the countless commercial buildings that could be converted to residential using permitted development – it really is a huge opportunity currently, and many of these projects are relatively straightforward.
4. Will new developers be disadvantaged, given that they have no previous development experience?
This is a common misconception. The reality is that the new developer won't be building or designing anything – that will all be done by a host of professionals such as contractors, architects, and project managers who are going to have decades if not centuries of development experience between them.
The developer plays a more executive role. Their job is to find a viable project, arrange the finance, appoint a team of professionals that will do the work, and play the role of Chief Executive Officer or CEO. They will have regular calls with the project manager, but they won't be on-site every five minutes overseeing progress or banging heads together.
The core skills you need as a developer are management, organisational, people, and decision-making skills. And these are skills that many people already use in their day-to-day lives, jobs, and businesses, which is why development has such a broad appeal.
5. How should a new developer go about recruiting professionals?
Some key appointments will be obvious. You'll need an architect to head up the design side of things, a contractor to undertake the construction, and a project manager to oversee the whole thing. I would also recommend hiring a planning consultant to ensure you've minimised any planning risk and a health and safety consultant to ensure you're meeting all the regulatory requirements. Most of the other professionals you need will then follow on from these key appointments, with recommendations coming from the team.
Recommendations are the key to getting the best people – you should always get your team to suggest good people and then back appointments up by interviewing them yourself. It's also worth mentioning that the development finance meets the cost of hiring all these people – you won't usually be funding any of these costs out of your own pocket. The only exception is where you might have some preliminary work done by your architect or planning consultant before you buy the site, but this should typically be minimal.
6. How difficult is it for new developers to get finance, and where does this money come from?
Property development often involves investing less of your own money than buying a buy-to-let property, which surprises many people – and it's one of the big attractions of small-scale development.
The money you need is split into two parts: asset finance, which is used to buy the property or land; and development finance, which pays for the costs of developing the project to completion, including all the finance costs and professional fees. A specialist commercial lender will usually lend you up to 70% of the asset finance, which means you will need to find a deposit of around 30% to buy the building/land.
However, many lenders are happy for you to borrow the bulk of this deposit money from private investors who typically earn an 8-10% return on their cash annually (a very attractive proposition for them) leaving you to fund only a fraction of the deposit yourself. And the very same commercial lender will lend you 100% of the development finance to cover all the development costs. A fair bit of cash is involved, but most of it comes from other people.
7. Where do I find a commercial lender?
The best way of accessing commercial lenders is via a broker. The property development lending market is mature and sophisticated, with many lenders and brokers in the field. The massive advantage of using a broker is that they'll do the shopping around for you – and they won't get paid until they've found you a lender and your project moves forward. This makes life a lot simpler for you as a developer since you don't have to comb the market yourself. Another great source of investment is through specialist crowdfunding platforms that work with developers and private investors.
8. How can a new developer be confident that they've got their numbers right?
That's where training comes in. Getting the numbers right is essential, but there are people on hand to help you. You would engage with a cost consultant/quantity surveyor to ensure your costings are accurate, and you can obtain quotes for many of the costs and fees. You'll also be getting feedback from local residential estate agents on an achievable selling price. The good news is that it's not all down to you; your commercial lender will insist that you target a minimum 20% profit based on the selling price of your units (GDV), and they will be crunching their own numbers independently to make sure your deal stacks before they agree to lend you any money. Plus, you would always include some contingency in your numbers to allow for any additional costs.
9. How important is training for people looking at development for the first time?
As someone who runs a training business, you possibly won't be too shocked if I tell you that training is essential if you want the best chance of success. But to be honest, I don't think that will surprise anyone. If you're about to start on a venture that could net you a substantial six-figure profit in less than a couple of years, I think most people would accept that receiving training first is a no-brainer. And it's not just about avoiding the pitfalls, it's also about seeing the opportunities others can't see, and getting decent training ticks both of these boxes.
10. How do I know if small-scale property development is for me?
The Guide To Small-Scale Property Development (available on Amazon) allows people to find out whether property development could be for them, providing an understanding of exactly what's involved, what's possible, and the good and the bad of it all.
There's also lots of free training and materials available on the www.propertyceo.co.uk website. Either one should be an excellent place to start, giving you a flavour of the sector and helping you decide if small-scale property development is right for you. But, whatever you do, please do your due diligence before jumping in. Property development is an amazing way of creating wealth, but it's not easy, and you significantly de-risk things by knowing where the pitfalls are before you start.