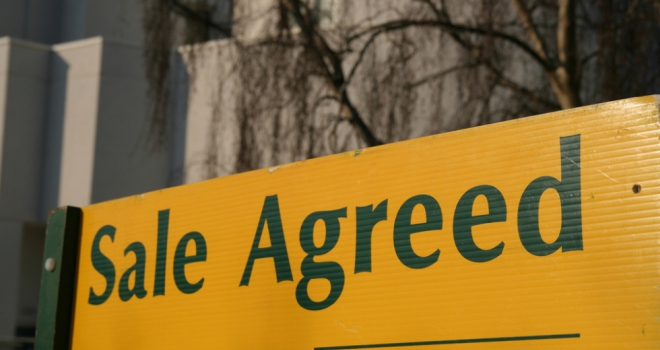 It has long been accepted that estate agents are some of the most creative when it comes to bending the rules of the english language to their advantage. Nothing wrong with that - it is a skill in itself and long may it continue.
According to anecdotal research of the websites of over 40 London estate agents carried out by hybrid agency, Agent & Homes, 'innovative' is the most common buzzword used.
The top five most common words and phrases used by agents in the capital included claiming to have an 'in-depth knowledge', working to ensure a 'smooth process' and providing a 'tailored service' as well as 'cutting-edge technology'.
Other words and phrases which appear across many agency's websites are 'bespoke' and 'integrity', claiming to know something like the 'back of a hand' and promising to 'go the extra mile' for clients.
Agent & Homes, a hybrid estate agency operating across London from a central hub in Notting Hill, launched in June this year. Its founder, Rollo Miles, had this to say: "We can see from our research that although many estate agents are trying to be different, much of what they say on their websites is largely the same.
Of course, many of these long-established firms may well be innovative or offer in-depth knowledge. However, we believe that true innovation in estate agency comes from adopting an alternative business model which is designed to cater to the needs of the modern consumer."
The firm was launched by Rollo Miles and Bob Crowley, two vastly experienced London estate agents who have worked for a number of well-known firms including Marsh & Parsons and John D Wood.
Bob commented: "We grew tired of seeing agents continually describe themselves as gurus and experts when in reality they were merely acting as door-openers.
That's why we launched Agent & Homes. We're passionate about helping skilled professionals to get back to selling and letting homes properly while earning huge commissions at the same time."
All of our agents have experience of their patch and aim to foster genuine lasting relationships with clients."
Top five buzzwords and phrases used by London estate agents:
1. Innovative
2. Claiming to have 'in-depth knowledge'
3. Working to ensure a 'smooth process'
4. Providing a 'tailored service'
5. Utilising 'cutting-edge technology'