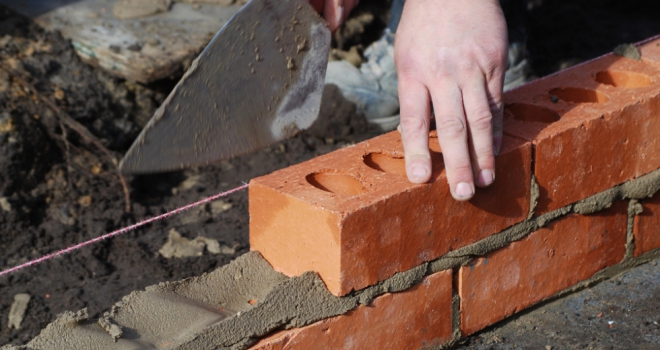 Taylor Wimpey completed 6,541 homes in the half year to the end of June 2019 excluding joint ventures up from 6,497 in the same period last year.
Although revenue rose to £1,732.7 million from £1,719.8 million, operating profit was down to £311.9 million from £344.3 million last year, which TW says reflects higher build costs and a change of geographic mix, partly offset by higher volumes. Operating profit margin is 18.0% (H1 2018: 20.0%) with profit before tax £299.8 million (H1 2018: £301.0 million)
Pete Redfern, TW ceo, said: "We have made good progress in the first half against our long term strategy, underpinned by our continued commitment to our customers, build quality and employee engagement. We delivered a record sales rate in the first half as we saw strong customer demand for our homes in a stable market and the success of our strategy to build more homes on our larger sites coming through more quickly than anticipated.
Despite wider political uncertainty, conditions for the housing market continue to be supportive with good affordability and access to finance. We have not seen any meaningful change in customer confidence, with positive underlying metrics and forward indicators. We expect full year results for 2019 to be in line with expectations."
The firm's net private sales rate at 1.00 across an average of 257 outlets is a record, "driven by customer demand and continued success of our strategy (H1 2018: 0.83 across 280 outlets)".
In a recently released statement, TW said: "During the first half of 2019 the UK housing market was stable, with robust demand. The south east remained generally more challenging, particularly at higher price points. Pricing was flat overall in the first six months. Whilst there remains a high degree of uncertainty regarding the UK's exit from the EU, we have not seen any meaningful change in customer confidence or sentiment in 2019 to date.
The land market continues to be stable with good opportunities. We continue to be able to acquire land in quality locations at attractive investment margins and returns.
At the time of our AGM we reported that we were experiencing higher than expected cost inflation, driven primarily by underlying cumulative inflation, exchange rates impact on the cost base of suppliers, and a higher than expected demand in the short term which has impacted operating profit margin. We anticipate that build cost inflation will be around 5% for 2019 (FY 2018: 3.5%).
We anticipate that full year 2019 results will be in line with expectations. As previously guided, we expect full year volumes to be slightly higher than 2018 as we have seen results from our strategic approach to large sites impact more quickly than expected. In this environment where pricing is flat, and there is increased build cost pressure, our margins will be lower in 2019 than in 2018."