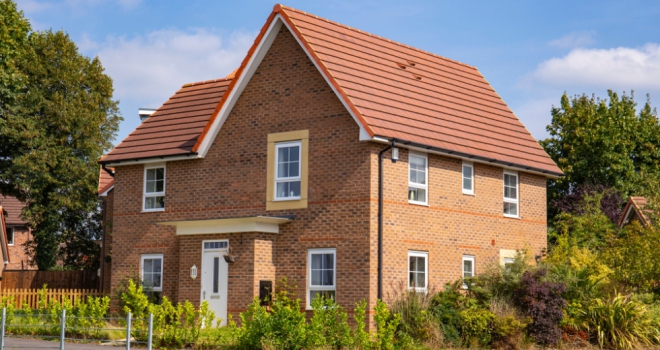 A fund managed by Apollo has agreed to buy housebuilder Miller Homes from private equity company Bridgepoint.
The financial terms have not been disclosed - the deal is expected to be completed in the first quarter of next year.
Miller says it is on track for a record year in 2021 and that it builds approximately 4,000 homes a year across nine regions, aiming to grow to 6,000 units annually in the medium term. It was bought by Bridgepoint for £655 million in 2017.
Chris Endsor, Miller Homes CEO, said:
"This is an exciting development for Miller Homes in continuing our recent strong momentum. Apollo has deep housing expertise, with a global platform, extensive resources and capital to create value for all stakeholders.
"I would like to thank the team at Bridgepoint for all the support they have provided during their ownership of the business. The past four years have witnessed a period of expansion and strong operational performance for Miller Homes, as well as having to adapt the business in exceptional circumstances. We have emerged stronger for it and are very well-placed to achieve our medium term target of 6,000 units while maintaining the product quality and service for which we are known."
Alex Humphreys, partner at Apollo, said:
"We are delighted that the Apollo Funds are acquiring Miller Homes. The company's reputation for exceptional customer service and high quality homes has differentiated it as a respected leading homebuilder. Miller Homes has a strong presence in suburban locations that continue to see strong consumer demand, and we look forward to working alongside the talented management team to execute on their growth strategy."
Jamie Wyatt, partner and co-head of UK investment at Bridgepoint, said:
"We are delighted to have supported Miller Homes and its management to grow the business over the last four years. Under our period of ownership, the number of houses sold per annum rose by a third, revenues exceeded £1 billion for the first time and profits increased by almost 50%. The business also expanded into new UK regions and completed two strategic acquisitions. We wish the whole team and their new investors every success in the exciting next phase of the Miller Homes journey."